We took the kids to their first hockey game. It was called Pink in the Rink night to raise money for cancer research. The ice and jerseys were pink.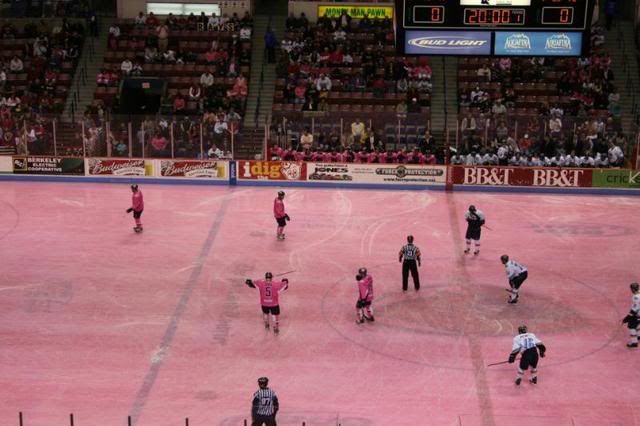 Here's the stingray:
I was surprised that Molly was really interested in the game until she got tired near the end. Caleigh said she liked it too. Colin had to buy himself a puck and then came home and started practicing. First thing this morning, he was playing hockey on the winter Olympics Wii game.