The kids were so excited to see it snowing last night. It's only snowed one other time since we've lived here. Colin said God sent snow for his birthday present. Luckily, the snow was still around when they got up this morning. Chad had already taken the day off for Colin's birthday. We had planned to take them out somewhere, but they were happy to stay home and get to go out to play in the snow.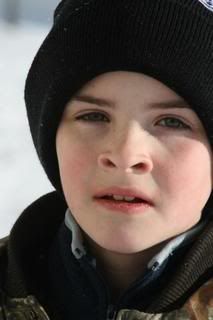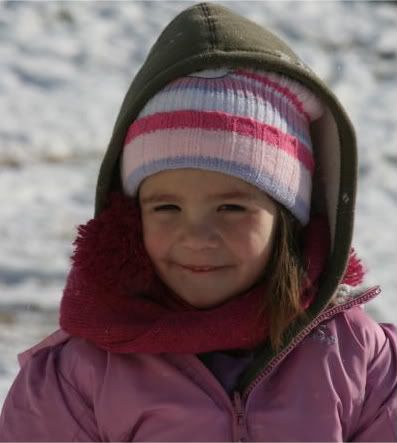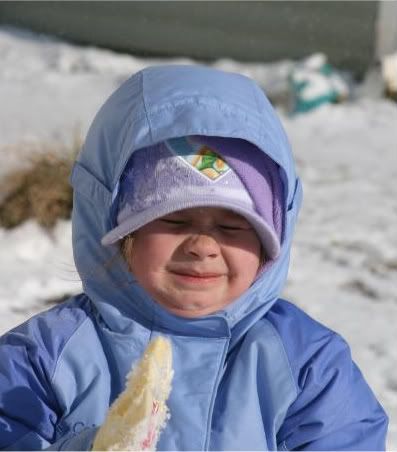 Colin decided he wanted to decorate his own Star Wars cake this year. He drew everything out on paper. I helped him get the outline on the cake, but he did most of the decorating.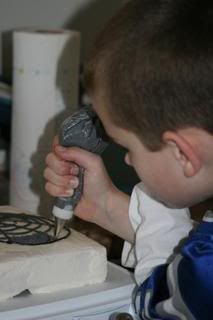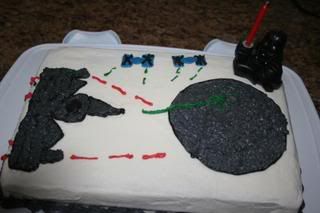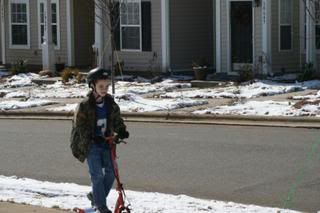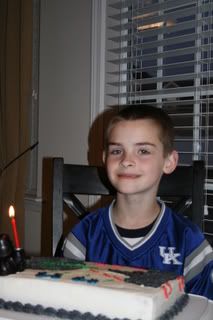 I can't believe he's already 9 years old.