We were out Saturday and decided to take advantage of the cool weather to go blueberry picking.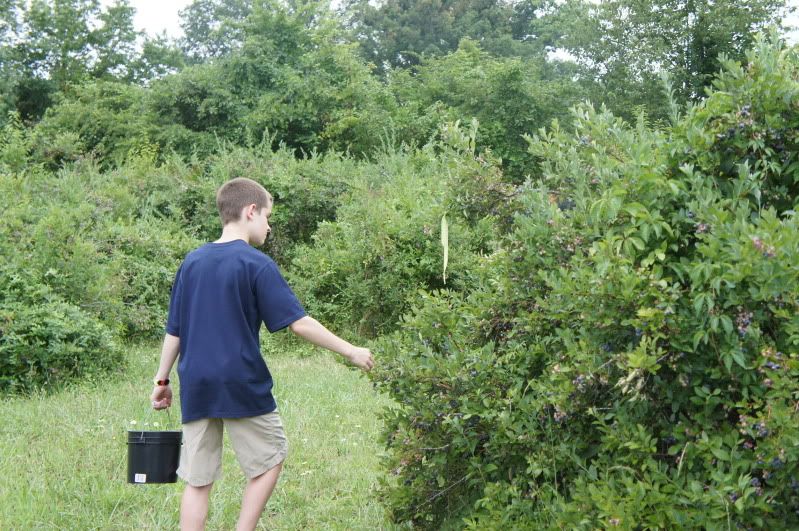 Colin picking berries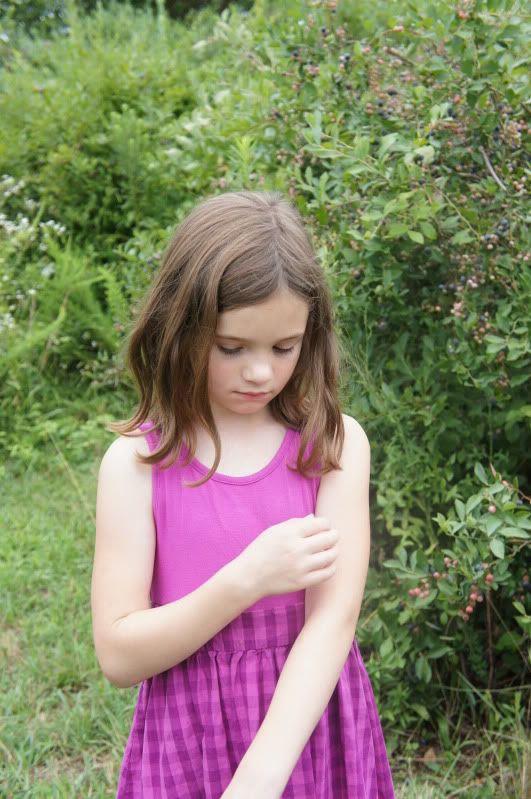 Poor Caleigh kept getting bitten by bugs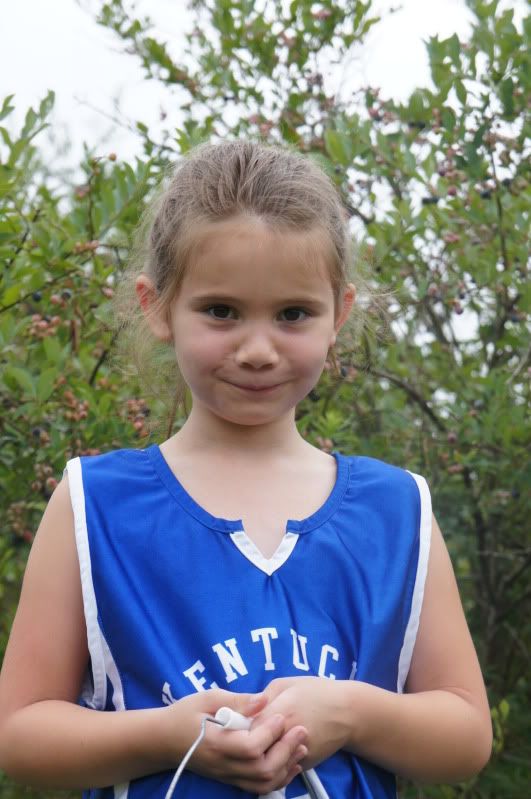 Molly was so busy eating berries that she didn't get many in her bucket
Later that night, everyone made something out of the blueberries.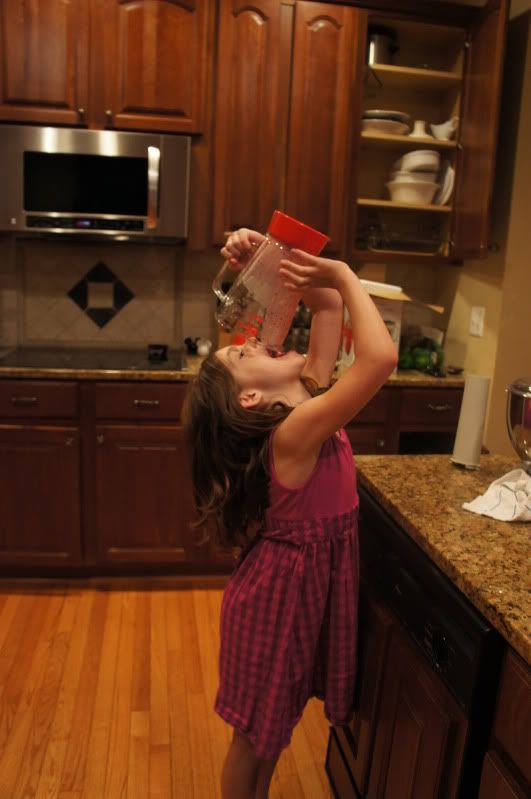 I was helping Molly choose a recipe while Caleigh was making hers. I did catch her drinking the remaining sauce she made to pour over her blueberry buckle.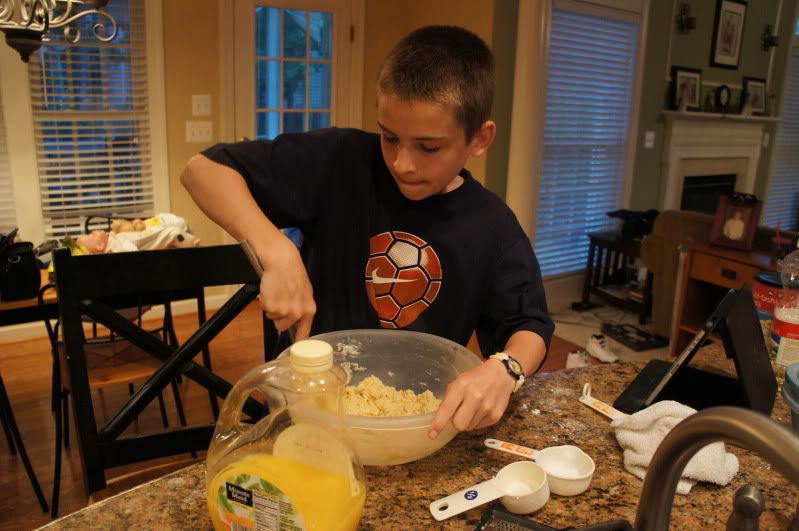 Colin working on his orange blueberry muffins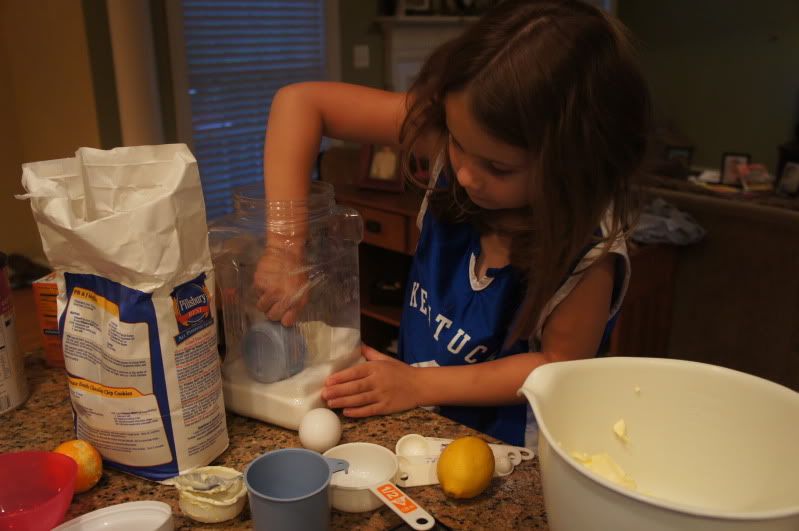 Molly working on the blueberry drop cookies.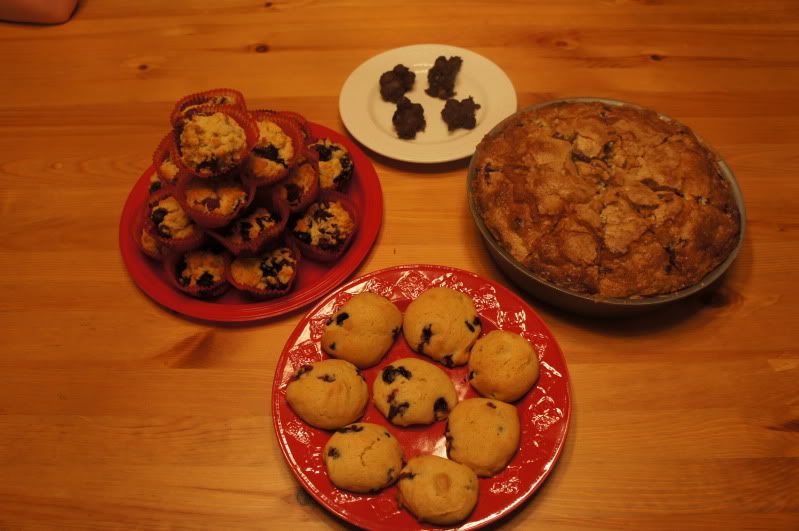 Final products
Colin: orange blueberry muffins
Molly: chocolate covered blueberries & blueberry drop cookies
Caleigh: blueberry buckle