On our trip to Washington, D.C., last month, we visited Arlington National Cemetery for the first time. I could have never imagined how many graves there were without seeing it. They seem to go on forever.
The Eternal Flame at the gravesite of President John F. Kennedy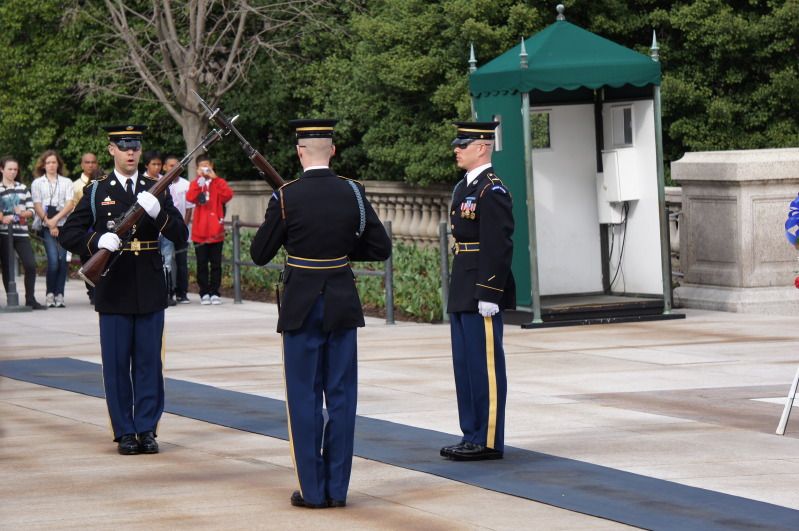 Changing of the guard
The cemetery is really beautiful with gorgeous trees and great views of the city.