We visited the Joel Lane Museum House, where they were having special events for the Fourth of July. This house was built in the early 1770's. They had re-enactors, crafts, demonstrations, and much more. The kids got to try writing with quill pens.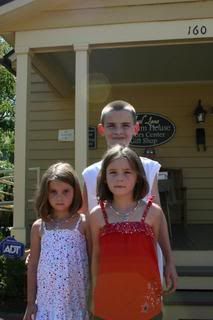 Making rag dolls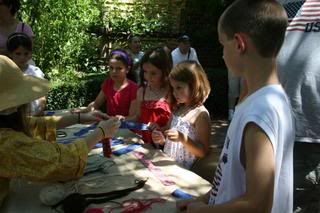 Finished dolls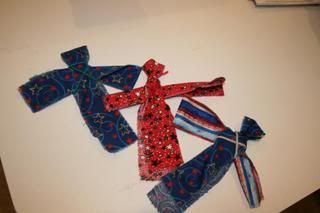 They had a spot where you could play with toys from that time period.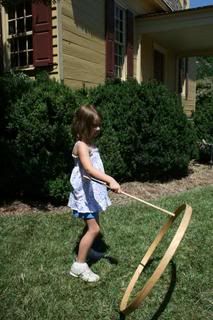 Tin punching ornaments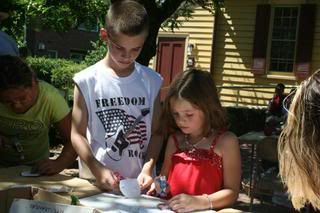 Here are their finished ornaments: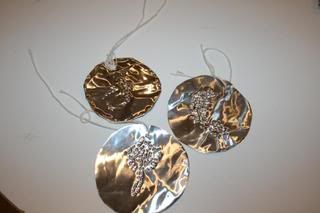 Churning butter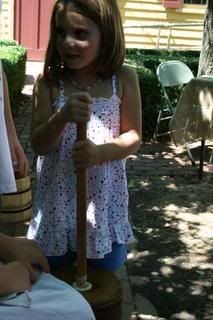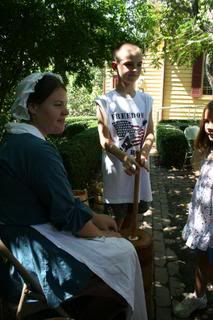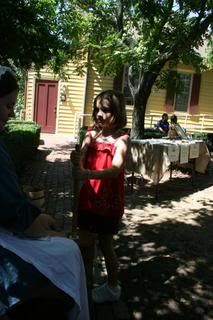 Colin is putting in the wick for a beeswax candle.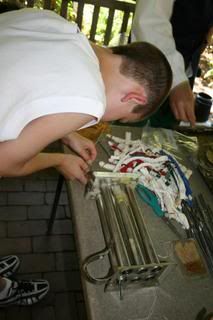 Here is the cake the kids think we have to have every 4th of July. It's pound cake, then a layer of jello, and then cool whip. Caleigh put on the strawberry stripes and Molly did the blueberry stars.