Last month we studied pilgrims because that's where we were in history. I thought it was great doing it early because we didn't have any trouble getting all the books we wanted at the library. As you can see in the pictures below, we got a lot of books.
Corn Cookies
Pilgrim Hat Cookies
Using Draw Write Now, the kids drew the Mayflower, pilgrims, and Squanto.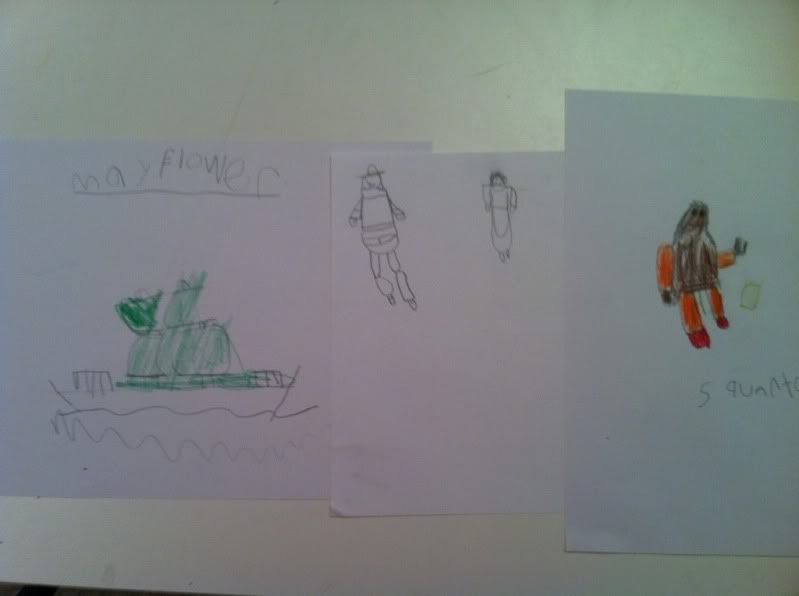 Molly's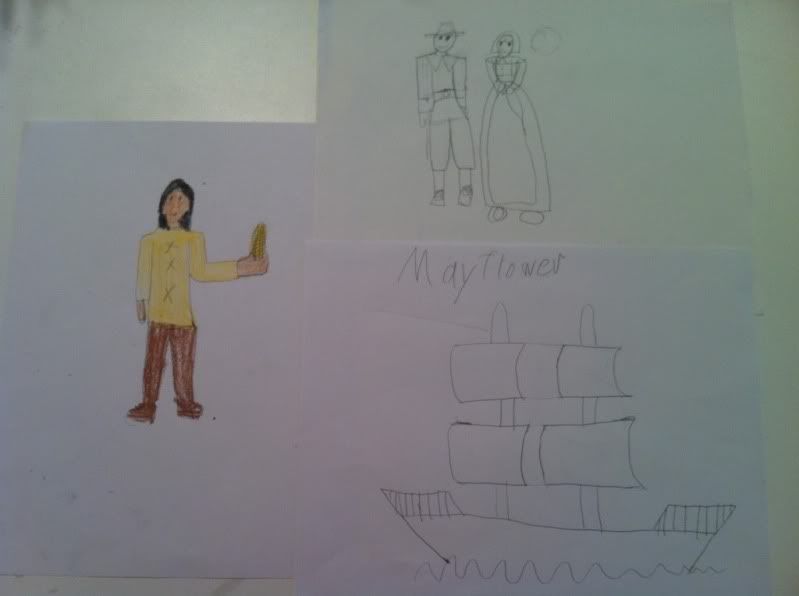 Colin's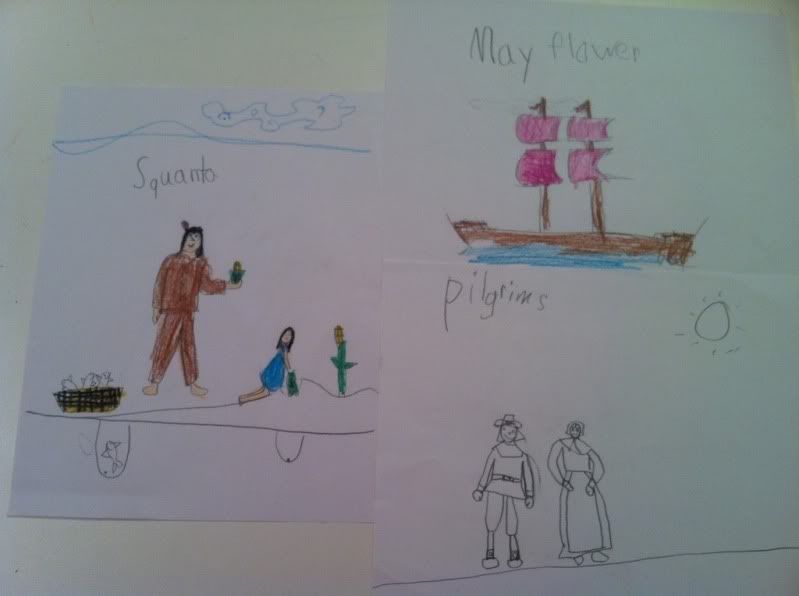 Caleigh's
Pilgrims from
History Pockets: Life in Plymouth Colony
Notebook pages from the
Live and Learn Press
Thanksgiving study and
Homeschool Share
.