When we started discussing party ideas in October, Molly wanted a spooky party. I wasn't sure she'd actually still want that once Halloween was over so I started looking for ideas. Caleigh and I were at Target and saw some adorable monster plates and napkins. I snapped a picture with my phone and brought it home to show Molly. She liked it and I found lots of cute ideas to go with it. I was also able to find some stuff to go along with the theme on clearance after Halloween.
All the kids seemed to have fun and Molly was happy to have so many of her friends over to play.
The cake was pretty easy once I got started. I used a grass tip for the orange to make it look like fur. I made fondant to shape the mouth and then just piped the teeth on. It was my first time making cake balls and I was a little worried they wouldn't turn out, but they worked well.
Monster Cake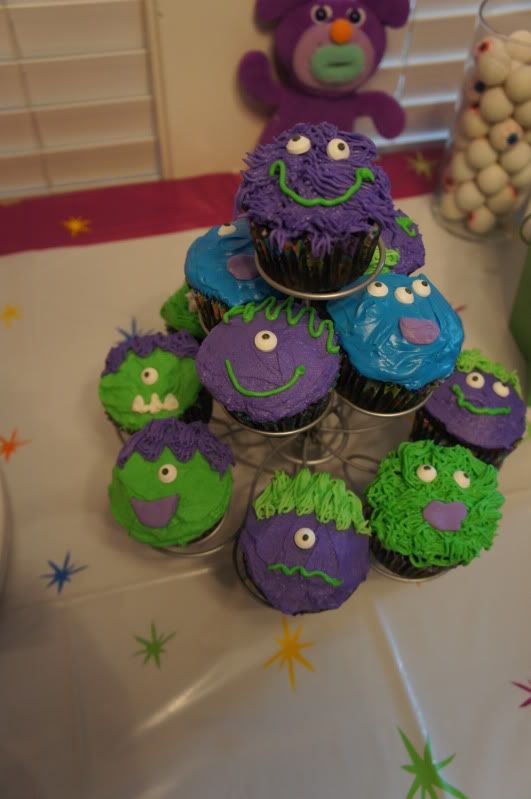 Monster cupcakes
Birthday Girl
Fruit monster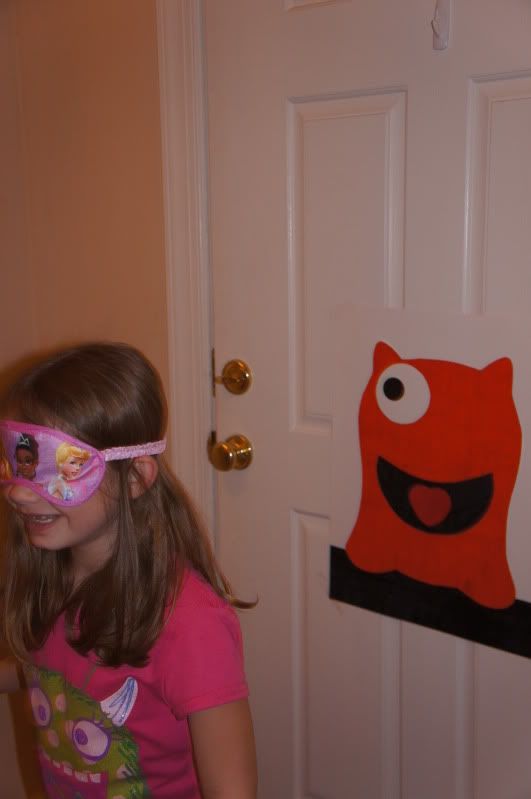 Pin the eye on the monster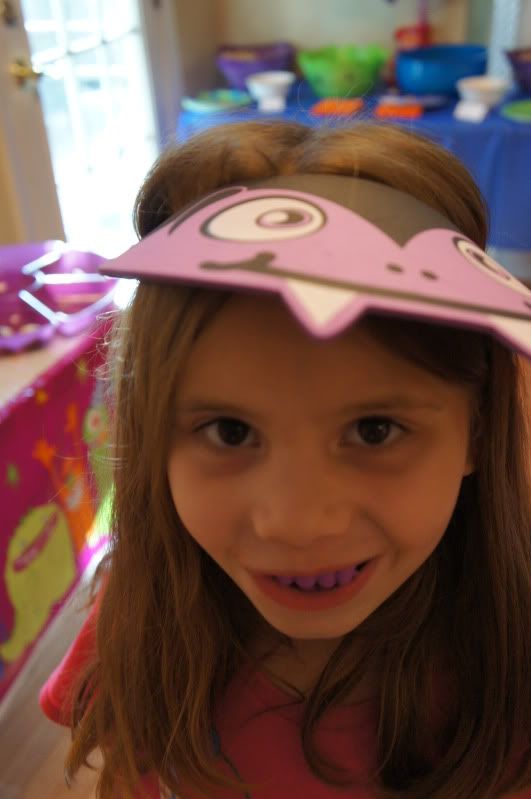 Molly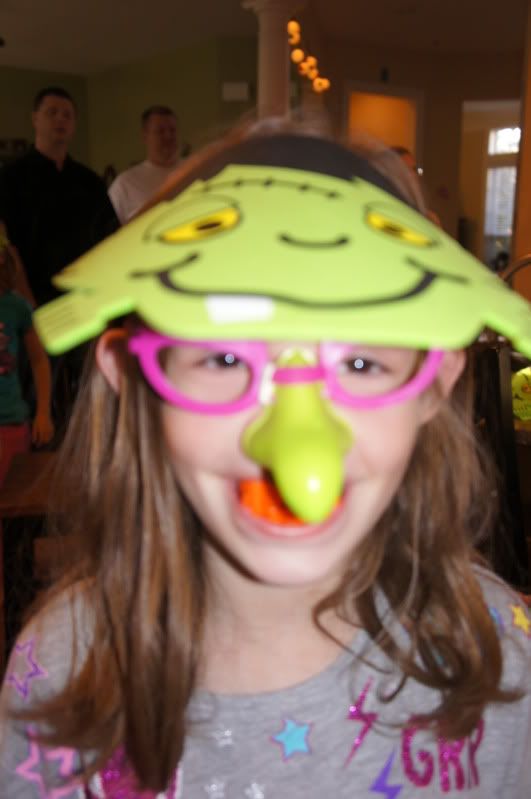 Caleigh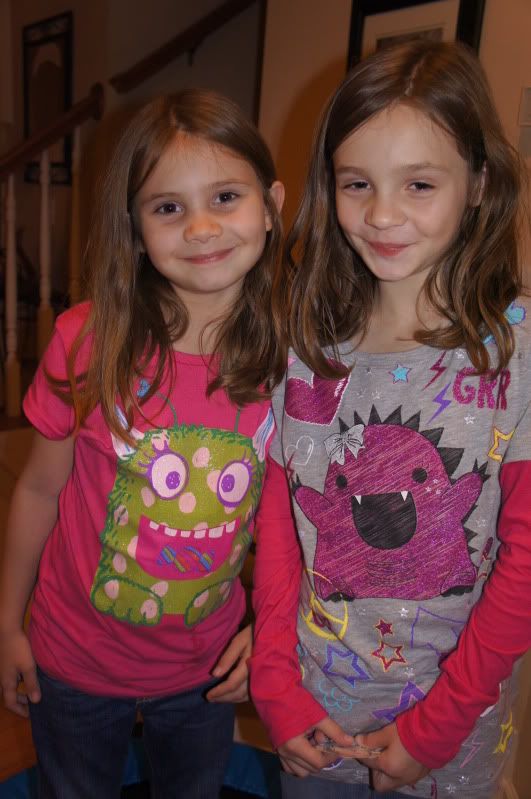 Cute monster shirts I found at Target went perfectly with the party stuff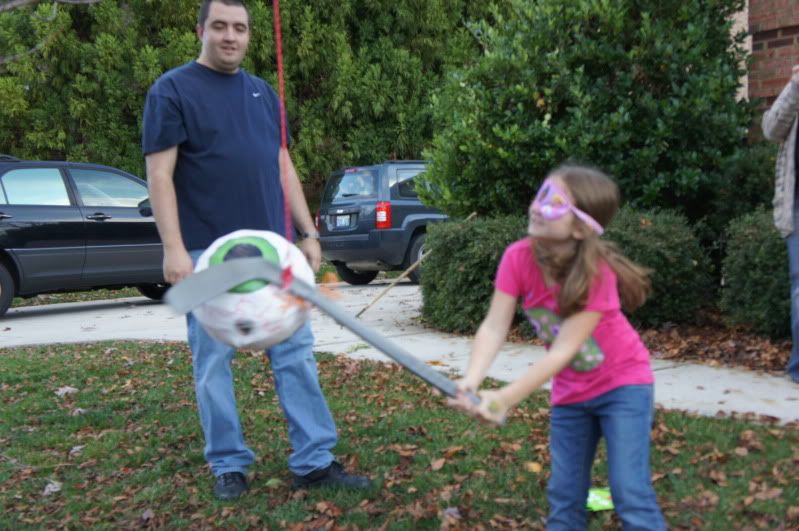 Hitting eyeball pinata