We're having some really great weather this week. The temperatures have been much cooler making us excited for fall. We decided to take advantage of that and take a trip to the apple orchard.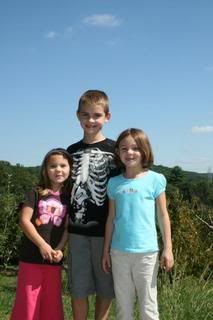 We had a wagon to haul the apples while we were picking. Molly had wanted to ride on the wagon, but I wouldn't let her. When we stopped to take this picture, she insisted that she at least get to sit on the wagon.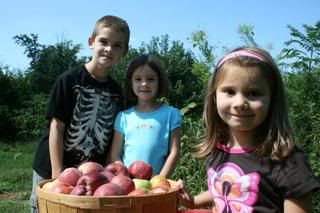 We got a whole bushel of apples. The kids loved picking them. I had to tell them to stop once the basket was full. Now we need to figure out what to do with them all.
Colin was very happy to get an apple cider slushie after we finished. The girls weren't sure they wanted one until they had a sample. Then they decided it was good and needed one too.