We've been so busy that I've gotten a little behind in doing our weekly wrap-ups. We had Molly's birthday party 2 weeks ago. My dad and sister came to visit that day and stayed for the week of Thanksgiving. We took that week off from school. We left on the Friday after Thanksgiving to go to Colin's hockey tournament in Atlanta for the weekend. After a week off school and traveling, it took us some time to get back into our routine this week.
In history, we read about the Thirty Year's War. We read some books about Germany, including some Grimm's fairy tales. Reading Rapunzel and Snow White made things a little more interesting for the girls.
Colin had his biology class this week. They got their midterm back and he did great. While he was in class, the girls had fun visiting the horses.
On Friday, we went to a nativity festival. It was really nice. They had nativities from all over the world. They also had crafts, dress up clothes, and a nativity scene to take pictures of them dressed up.
We went to visit Santa.
This weekend was busy again with hockey. Colin had a game Saturday morning and one in the evening. Then he had another game Sunday morning.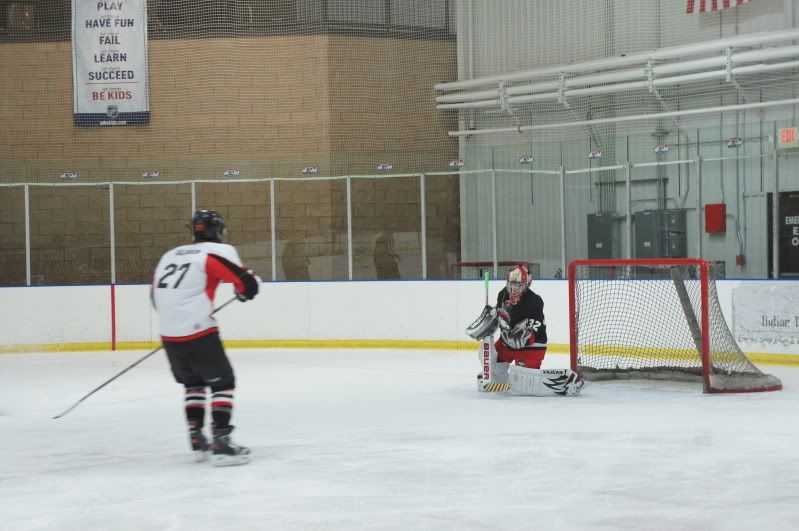 Colin is in the black stopping the puck

Girls at the hockey game.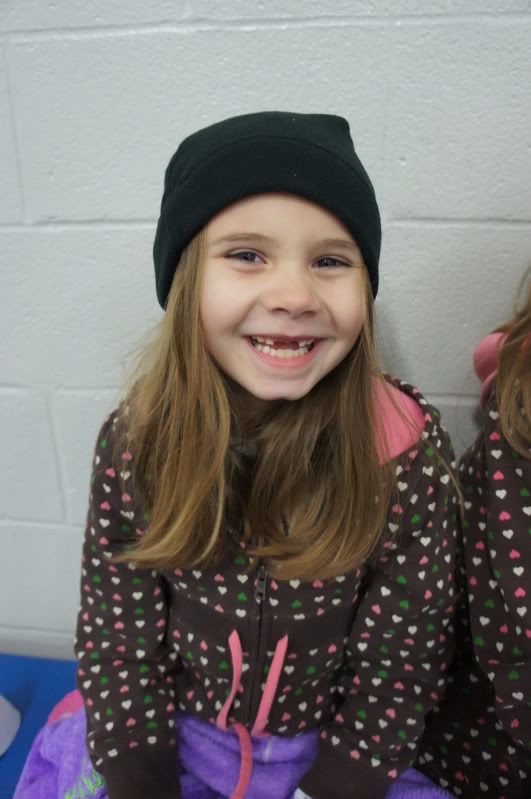 Love the missing front teeth smile