Birthdays two days in a row in our house. We actually have three birthdays within 3 weeks of each other so it's a crazy, busy time.
Today was Chad's birthday. The kids were very impatient all day for him to get home from work. Molly was not happy that he had to go to work even though I kept telling her he was taking off Friday. She kept complaining about it. We take their birthdays off from school so she also thought we should take today off for Daddy's birthday even if he did have to work.
The girls must have decided this should be a fancy celebration. I told them it was almost time for him to get home and a few minutes later, they came downstairs all dressed up.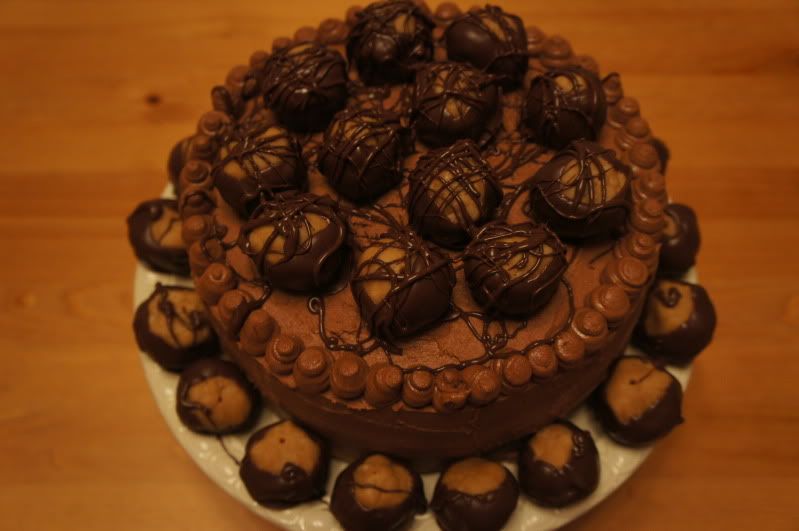 Chocolate cake with peanut butter filling and chocolate buttercream icing covered in peanut butter balls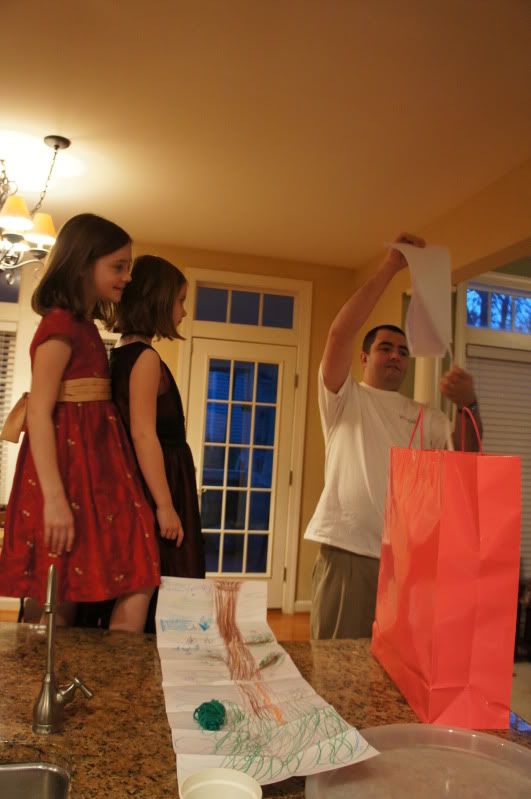 Girls showing Chad the giant cards they made him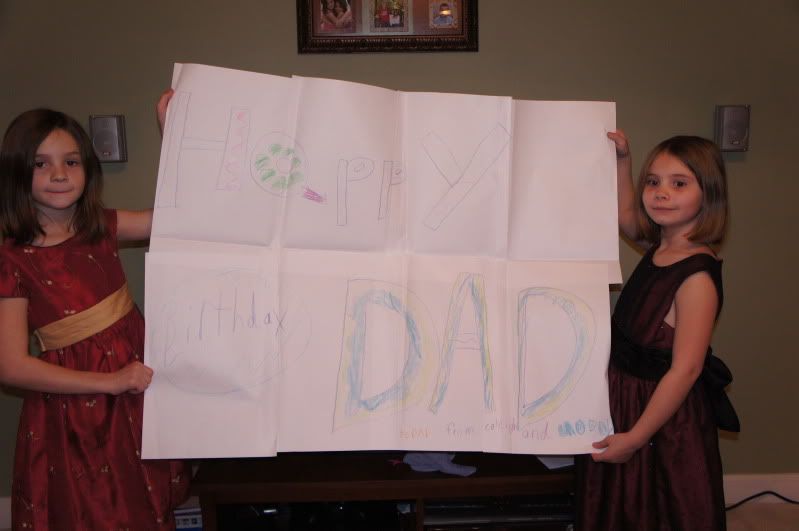 Showing off the banner they made