We had fun celebrating Chinese New Year today. I didn't really have time to plan since we've been so busy and we had Caleigh's birthday party yesterday, but I was able to find some easy things this morning and had books on our shelf so it turned out pretty well.
Some decorations (I got the sign at Party City and the lanterns were on clearance after Christmas at Target)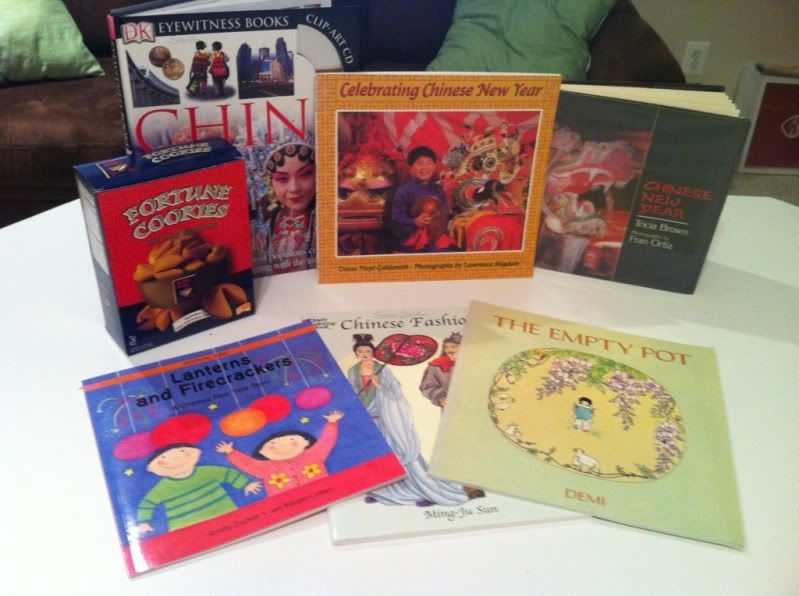 Books we read

Luckily, I looked at
The Joys of Home Educating
this morning and saw her links to these easy crafts.
Dragon masks found
here
from Skip to my Lou.
Dragon puppets found
here
at Craft Jr.
I saw these cute dragon cupcakes
here
this morning. I was going to keep the idea for next year since we still had cake and cupcakes left from the party yesterday. Later, I realized I could just use those cupcakes for this and add the dragon on top. I didn't have everything to make more icing so I had to use a can, which isn't the best for decorating, but the kids liked it.
Kids reading their fortunes from the fortune cookies