When I found out Colin's hockey games on Monday meant leaving the house at 10:30 a.m. and not getting home until 9:00 p.m , I was afraid the week would be ruined. Usually if Monday doesn't start well, the rest of the week falls apart. Of course, we didn't get much school done on Monday, but the rest of the week ended up going great. The weather was really nice so the kids were very motivated to get their work done and get outside. We had three days in the 70s. The kids spent lots of time playing outside, the girls and I did our walks/runs on the trails, and we met friends at the park one afternoon.
We continued studying Ben Franklin, primarily using Download 'n Go. We read lots of books about him, did an electricity experiment, drew the U.S. seal with a turkey instead of an eagle, and played with kites. We also used some lapbook pieces from DNG and Homeschool Share for our notebooks. We still need to paste them in so I'll post pics of those later.
Static electricity experiment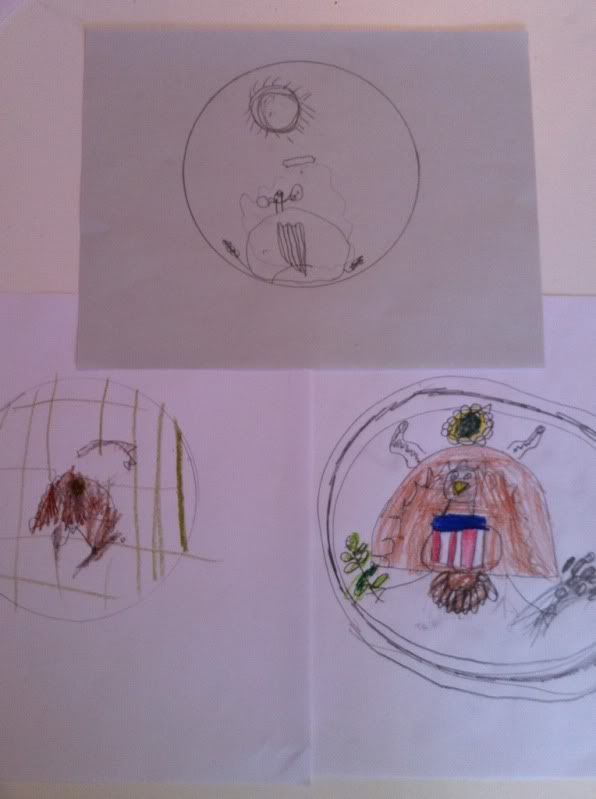 Seals with turkeys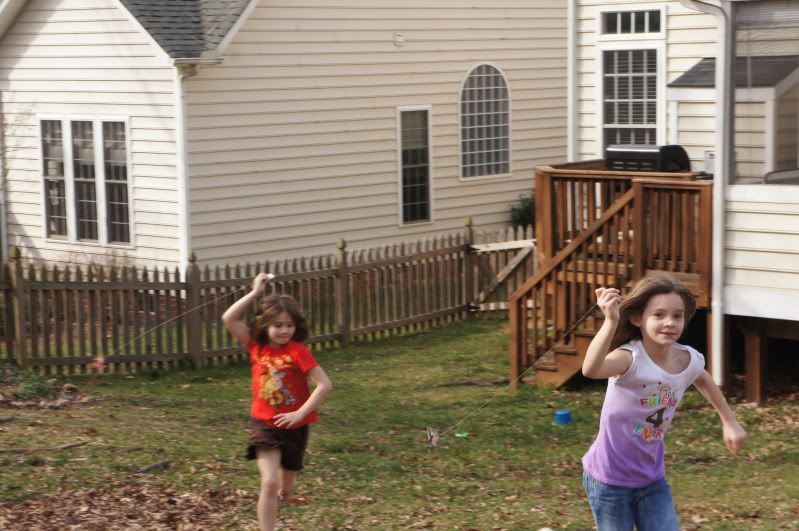 Kites
We started reading about Pennsylvania a couple weeks ago, but didn't get a chance to finish it. It went along well with studying Ben Franklin this week. We finished reading our books, and the kids did the flag coloring page and the other pages for their notebooks. They also made their own
Liberty Bells
.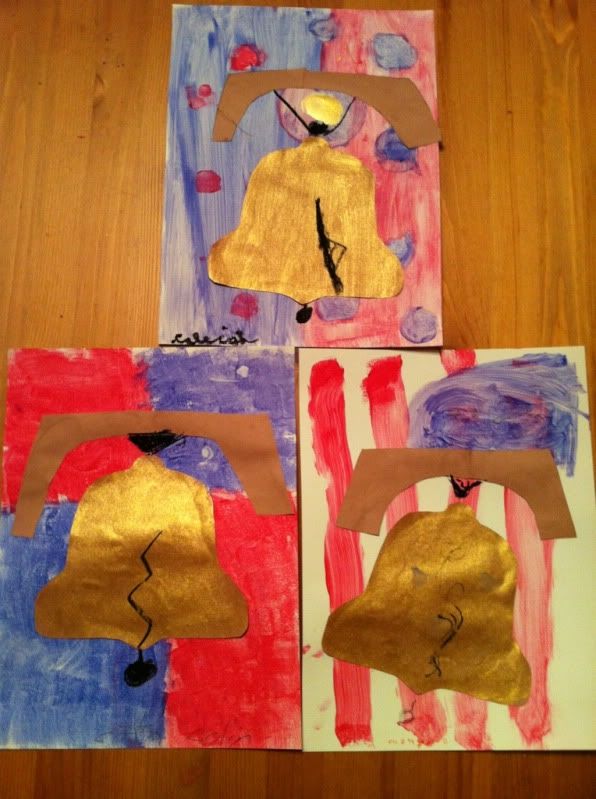 Liberty bell art
In chemistry, we read about acid and base neutralization. We did two experiments this week. The first was testing items to see if they are acids or bases. The second was adding a base (ammonia) to an acid (vinegar) to make it neutral.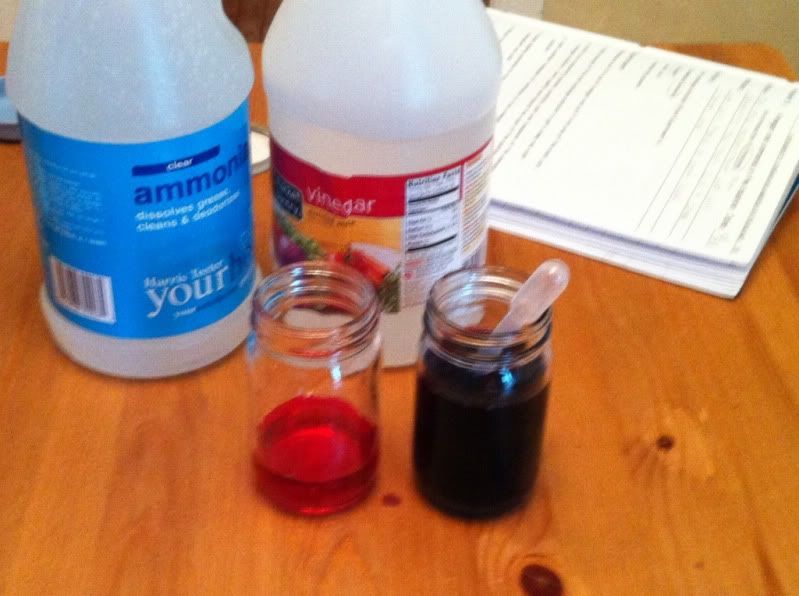 Making an acid neutral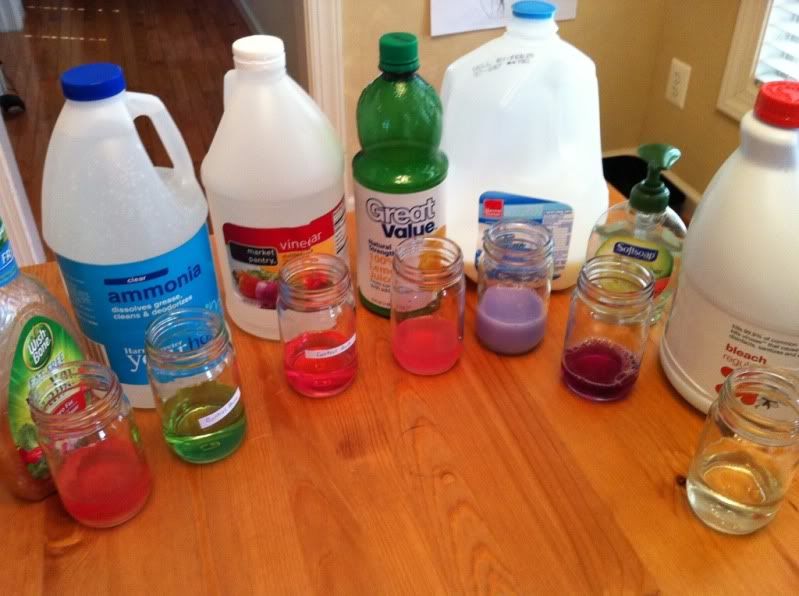 Acid or base?