We took the kids camping over the weekend. It was their and my first time tent camping.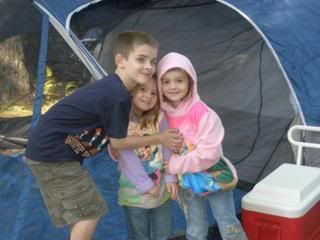 Colin and Caleigh spent most of their time climbing trees.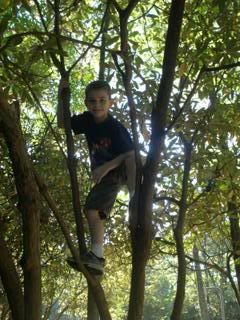 Molly was trying, but just couldn't get herself up there. So she made Chad help her.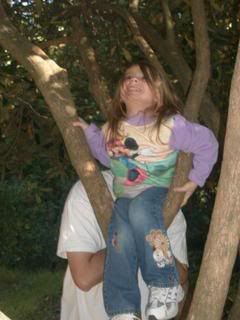 You can't go camping without roasting marshmallows. They also enjoyed making hotdogs.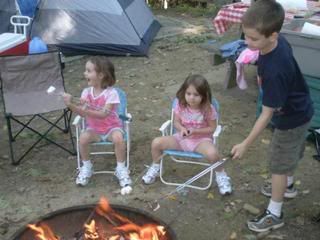 Here they are posing in front of the mountains during a walk on the trails.