We're all feeling better today so we decided to go to the pumpkin farm. Last year, we wore shorts when we went so it was nice to have cooler weather this time. The kids loved all the silo and grain bin slides they had at the farm. As soon as they got off, they would run back to go up again. They looked at some animals and climbed up and pretended to drive a very large tractor. Then we took a wagon ride to the pumpkin patch, where each of the kids picked their own pumpkin. Colin wanted the biggest one and Molly wanted to find the smallest one. After that, they all got ice cream cones.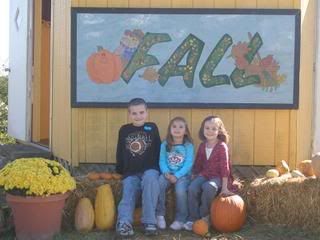 Molly on the wagon ride.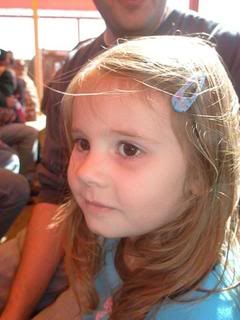 Colin and Caleigh in the pumpkin patch.