We had Molly's birthday party today. She was so excited. She had a great time playing with her friends.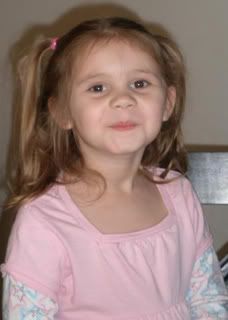 She was a little shy while everyone was singing Happy Birthday and kept looking at Caleigh.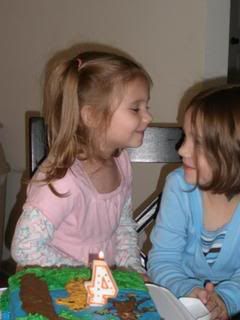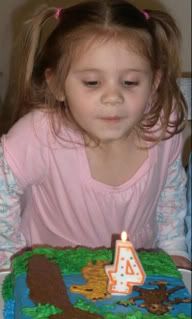 Here's a better picture of the cake. She liked it, but said I should have put more animals. I did plan to have a zebra, but just couldn't fit in on there.
After cake and presents, all the girls went upstairs to have a tea party with a tea set Molly got as a gift. The girls were calling it a water party since they had water in their teapot instead of tea.