We were at the mall today and Molly wanted to see Santa. Colin agreed to go take a picture too. I asked Caleigh, but she said she didn't want to. While I was taking Colin and Molly, Chad asked Caleigh why she didn't want to see Santa. She said, "I know he's not the real Santa so why should I waste my time."
So here are pictures of the other two. They are pictures of a picture so may be a little blurry.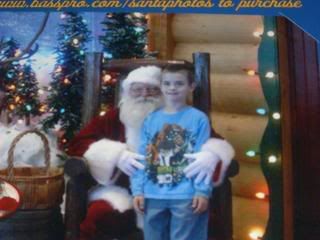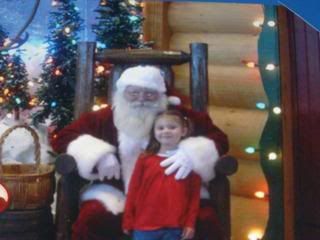 Colin wasn't too sure Caleigh was right. Santa told him to stop picking on his sisters so much so he decided that might just be the real one.