For our quick study of the middle ages, we started with the Five in a Row book,
The Duchess Bakes a Cake
. From that, we discussed consequences, alliteration, rhyming, and the feudal society. Then we extended that to study life during the middle ages, knights, and castles.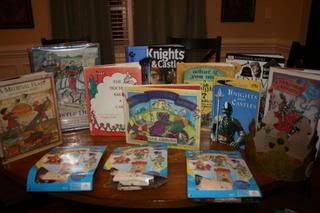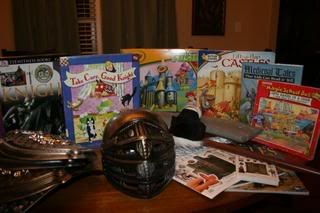 We also discussed yeast since it is important to the story and the kids made their own cake without overusing the yeast as the Duchess does. Yes, they went a little crazy with the sprinkles and candies.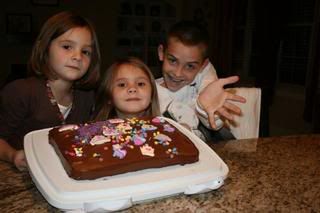 The kids dressed up as knights and just had to do a little jousting. I was able to find helmets, shields, swords, breastplates, and small stick horses for them. We made simple catapults using cereal boxes and plastic spoons.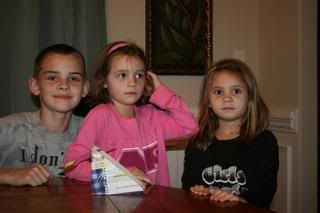 They decorated castles from a model magic princess set I found awhile back.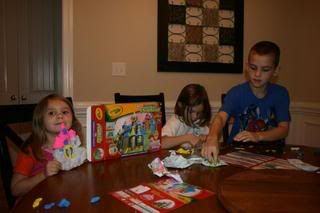 Colin enjoyed this Klutz book that comes with building cards to make a castle.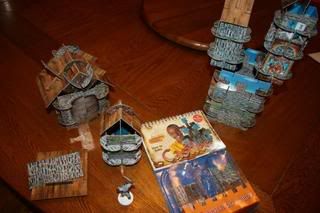 I still have a few pictures I need to add to the notebook pages. I'll try to finish that and post them soon.