The kids have spent much of their time this week watching the baby birds on our porch.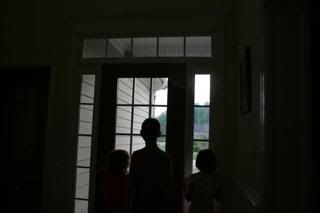 The mom and dad birds stay in this tree in front of the porch a lot of the time.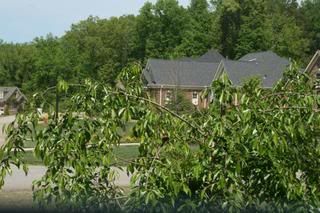 Here they are at the nest though.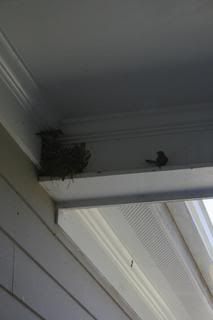 Babies being fed.
Some big black birds have been hanging around trying to get to the babies. The kids decided it was their job to protect the babies. They wouldn't leave the porch for a long time. Once I made them come in, they sat at the window watching in case they needed to run out and chase the birds away.
The babies have grown so much over the last week. I'm sure the time is coming when they'll fly away. The kids are excited about that and sad at the same time.