The Easter bunny came!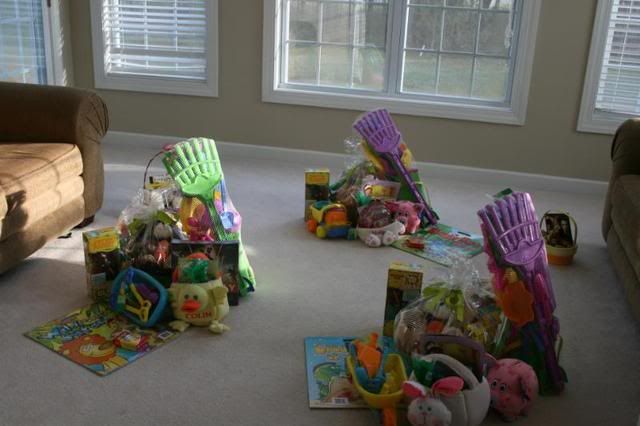 Chad heard Colin sneaking down the steps at 6:30 a.m. He sent him back to bed only to go up and find that he went to the girls' room and turned on the TV waking the girls. Got that off and everyone went back to sleep for a little while. That boy gets so excited about holidays. I bet he'll be the one waking up his kids on holiday mornings.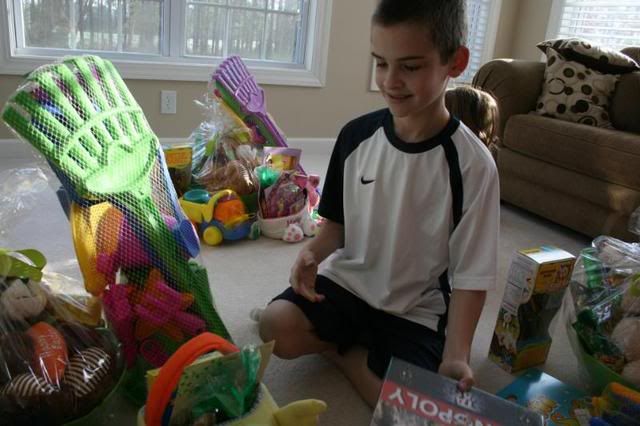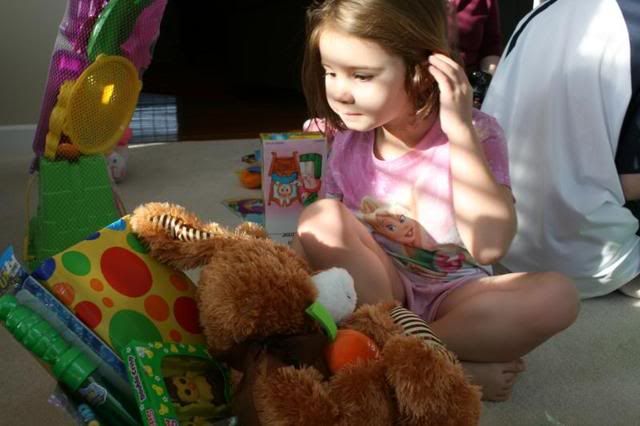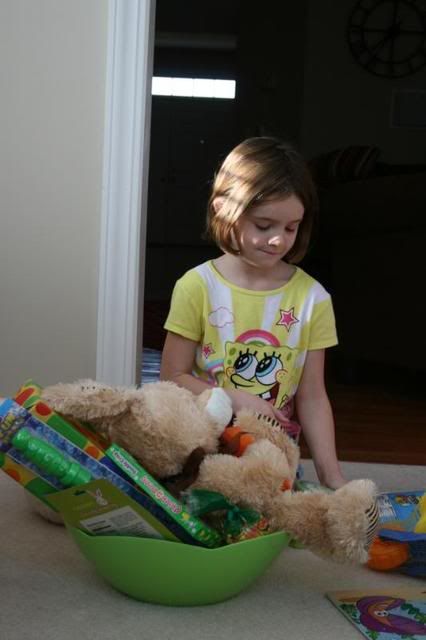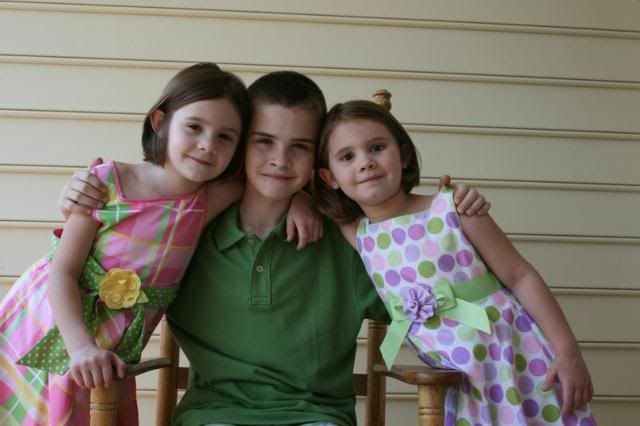 I'm pretty sure the girls chose their dresses because they came with matching ones for their dolls.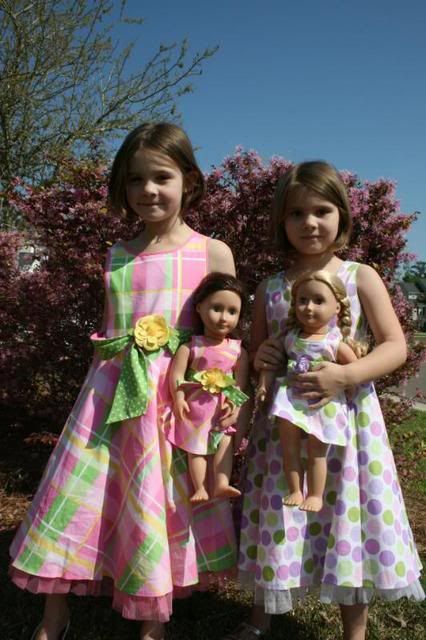 EGG HUNT
Molly got a little head start and took off running.