Today was our first day back to school.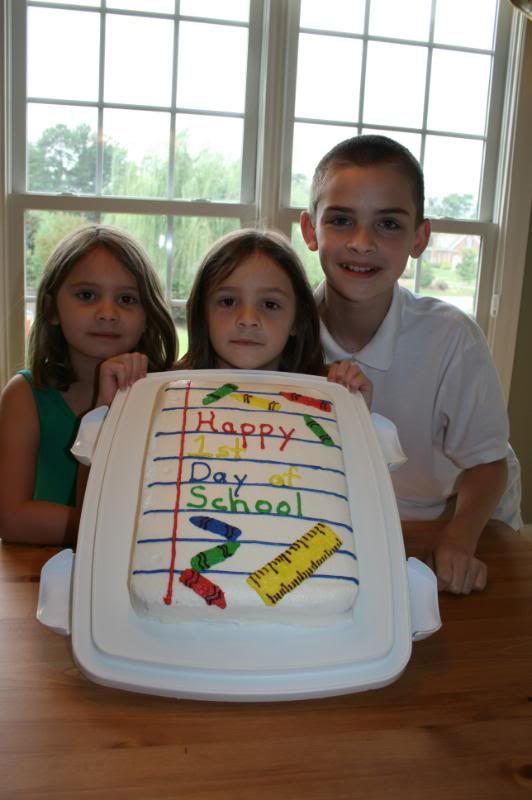 Colin- 5th grade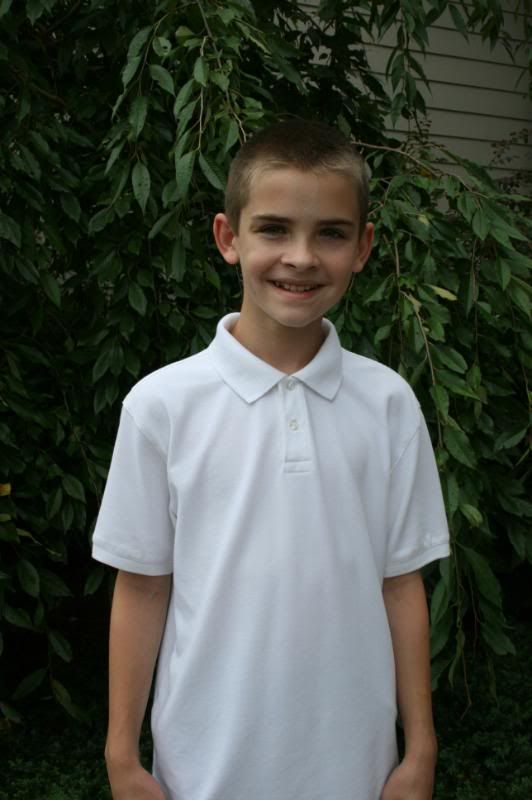 Caleigh- 2nd grade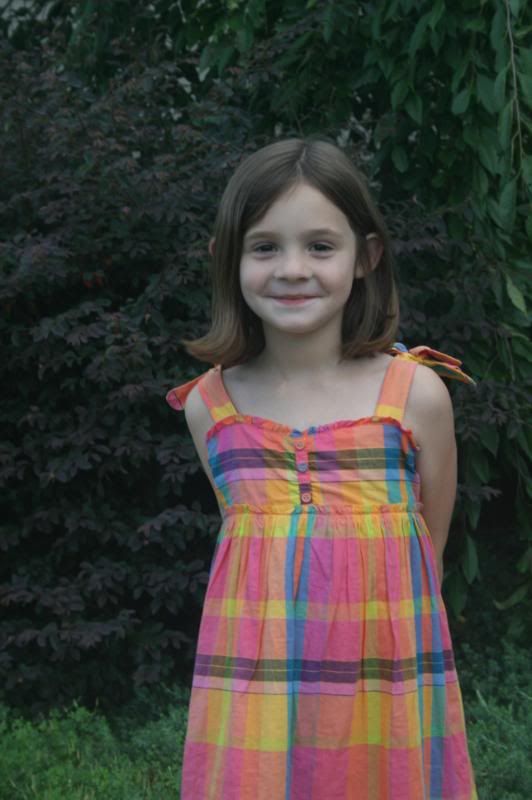 Molly- kindergarten
Back to school cake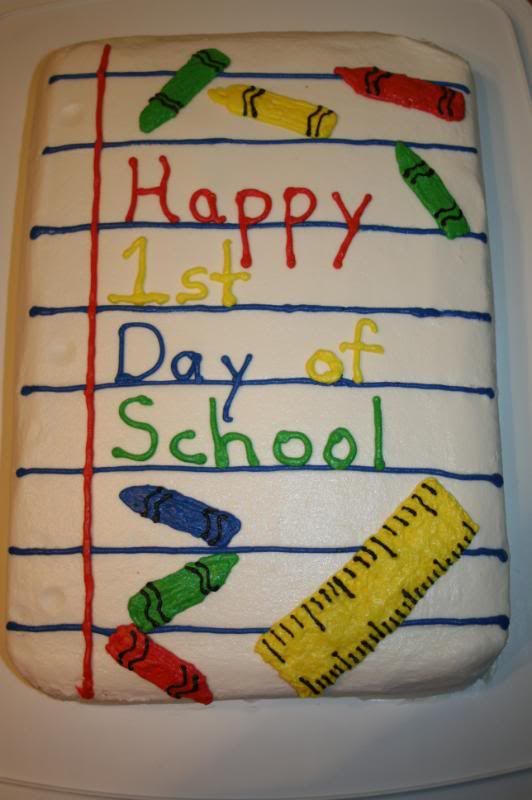 I had been changing the number on our chalkboard everyday to count down the number of days until school starts. Caleigh was happy to get to put zero so she made a smiley face on it.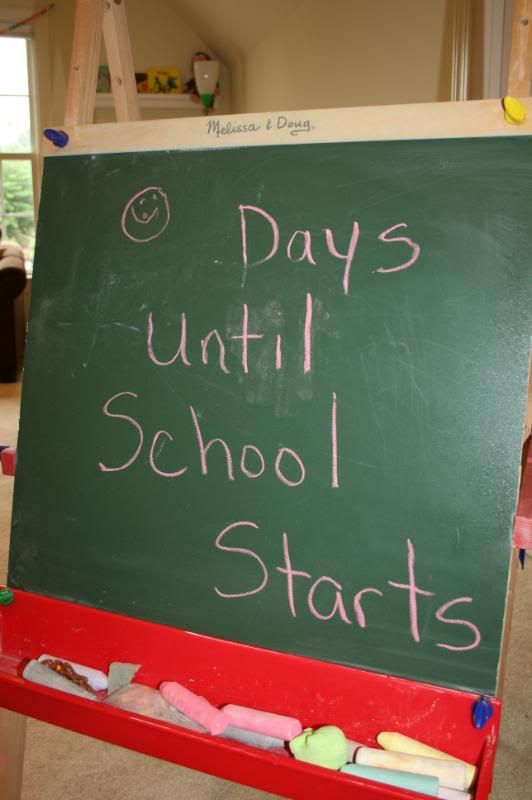 The girls going back in after taking pictures. So glad they're going that direction.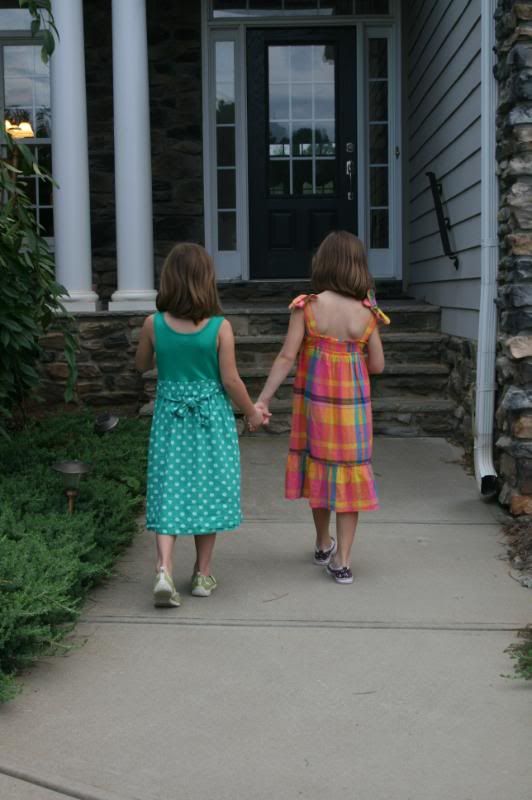 Just can't believe my baby is already a kindergartener.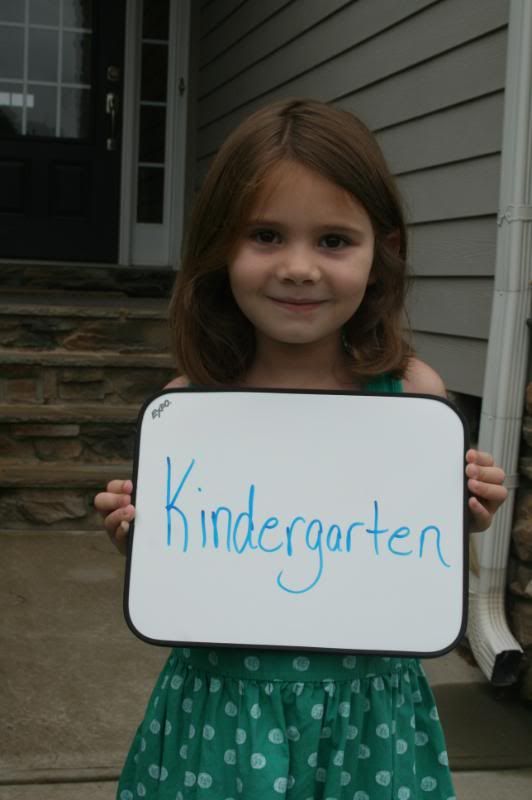 We'll probably take about a week to get back to full schedule. Today we did math, bible, handwriting (girls), and started our unit study on maps.