Just wanted to share some good deals I've come across lately.
You can get a free Download N Go Expedition Mexico by going
here
until August 27. It looks great and I'm looking forward to using it with the kids soon.
Reading Eggs
, an online program to help kids learn to read, is offering a free 5 week trial for up to three children.
I found these file folders games at the Dollar Tree. They had four or five different ones. I bought some used file folder games a few years ago, but I've only made one of my own because I just never had the time to do more so I think $1 is a great price for these.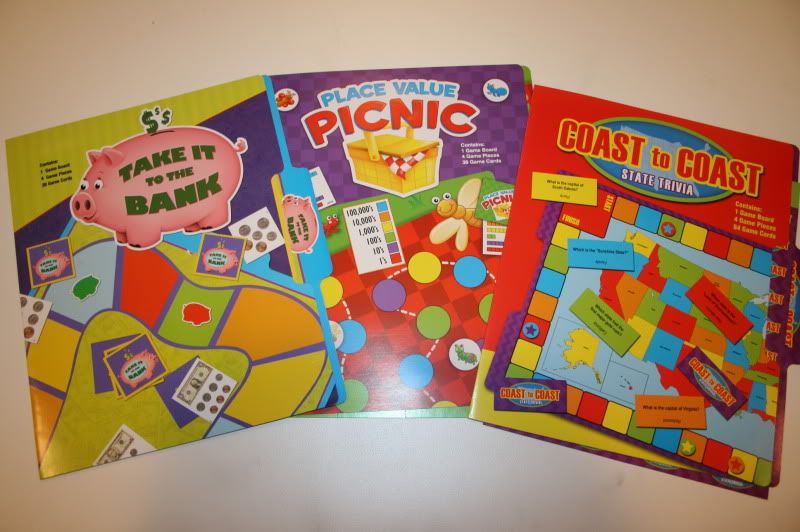 Today at Michael's, I found this president wheel. You turn the wheel and it shows the birth state, vice president, political party, and number of terms for the president the arrow is pointing to. They also had animals and dinosaurs. They were marked $1, but rang up 49 ¢.
The president workbook was in the dollar section at Target.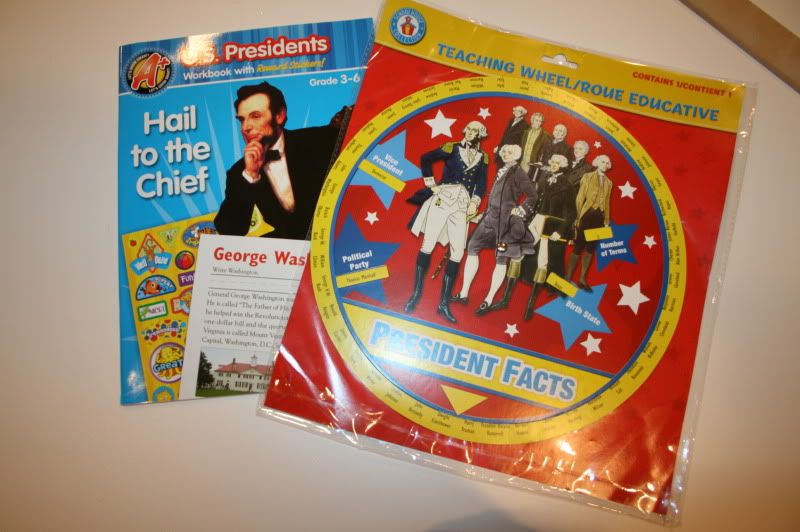 While I'm at it, I wanted to mention one of the best resources I've found.
Homeschool Share
has so much wonderful information and it's all free. They have unit studies divided into levels for different ages, lapbooks, and lots of fun ideas. They also have lapbooks to go with many of the Five in a Row books.