Chad surprised us by making plans to spend a long weekend in a cabin in the mountains. The kids were very excited to get to cook over a fire and make smores. We weren't able to do it Friday because of rain, but they were happy to do it Saturday. I wasn't too excited about the caverns because I'm not a fan of being in small places. It really didn't feel too closed in though and it was really neat inside so I'm glad we did it.
Linville Caverns
Colin waiting to go inside the caves

.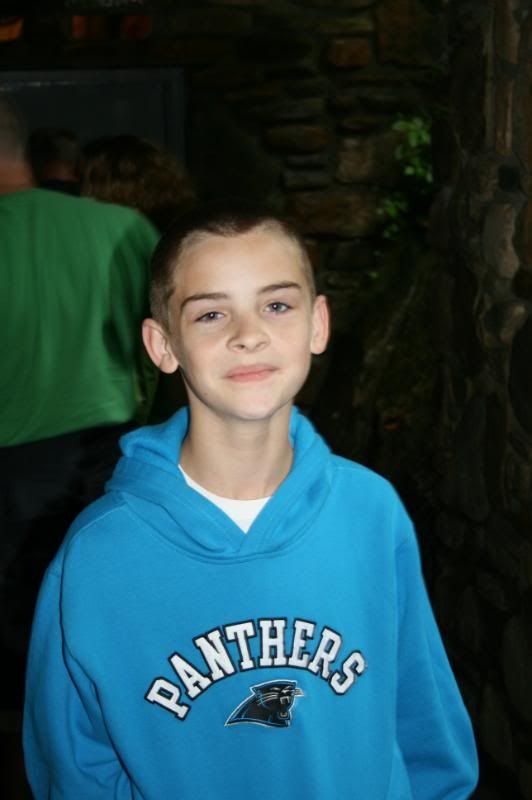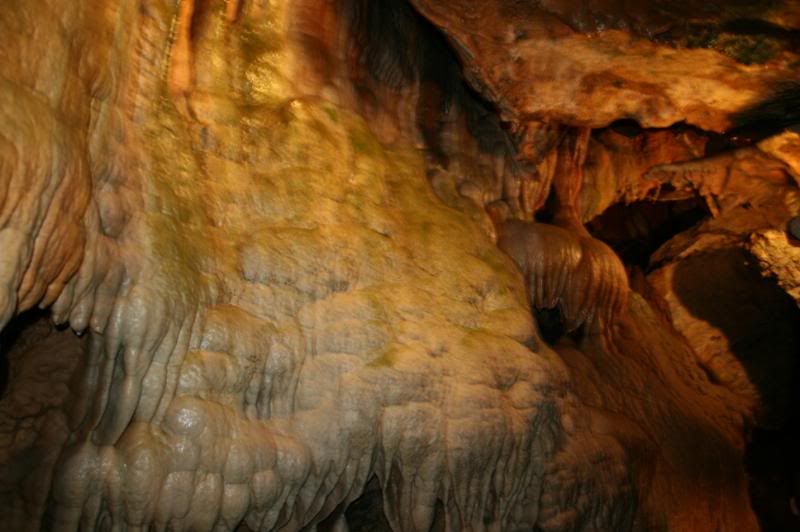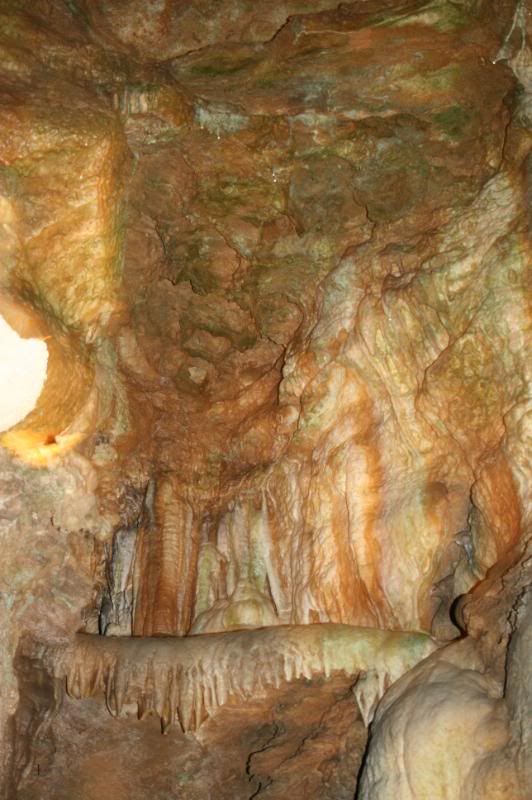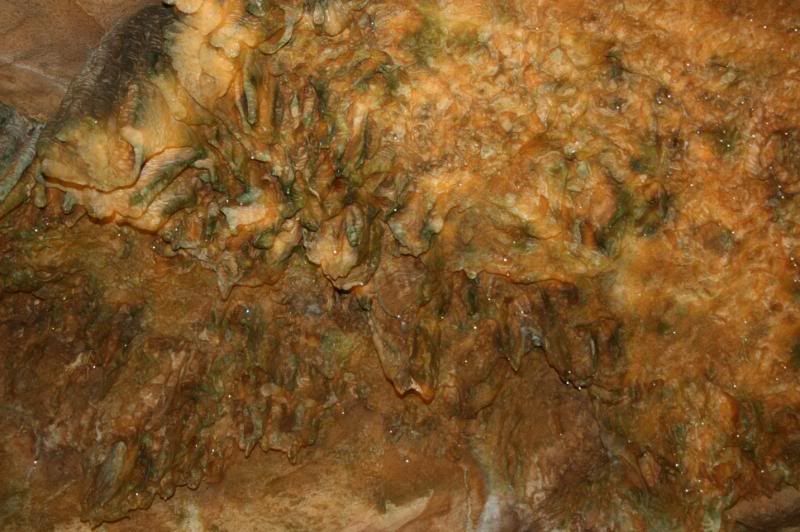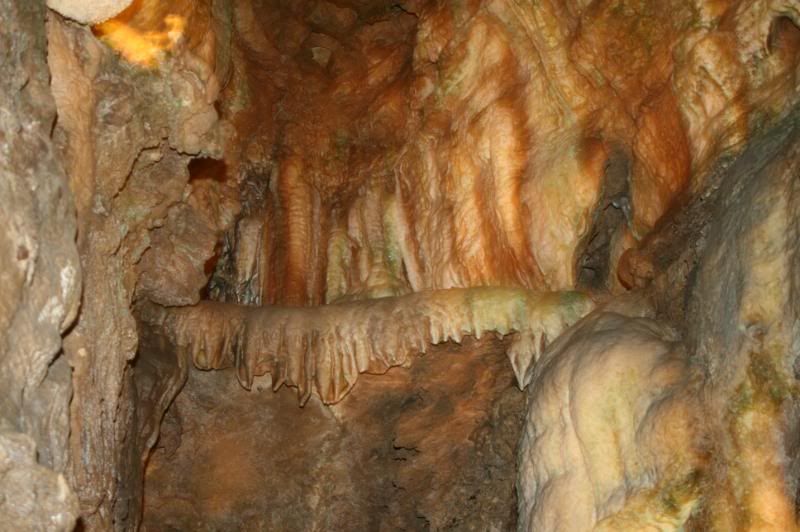 Hiking to Linville Falls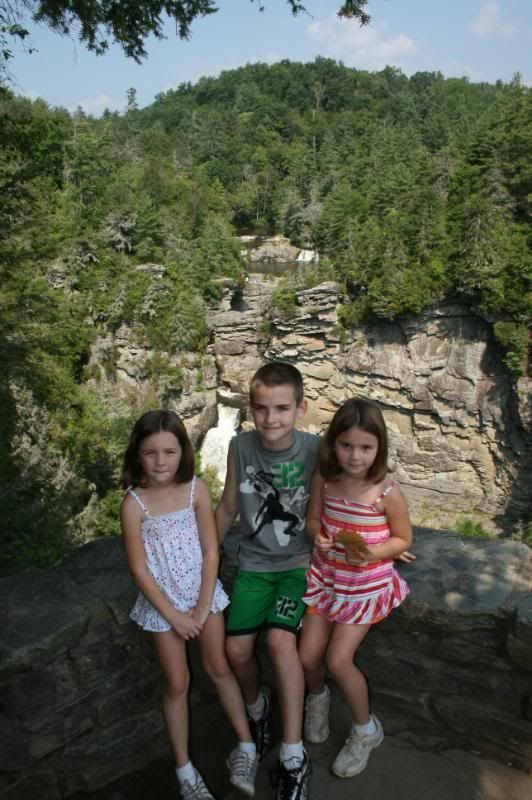 The pictures below are from the last trail we did. There aren't any of Molly because she didn't want to walk anymore. She and Chad waited for us. After we left, she told Chad, "They say we're lazy, but I think we're smart."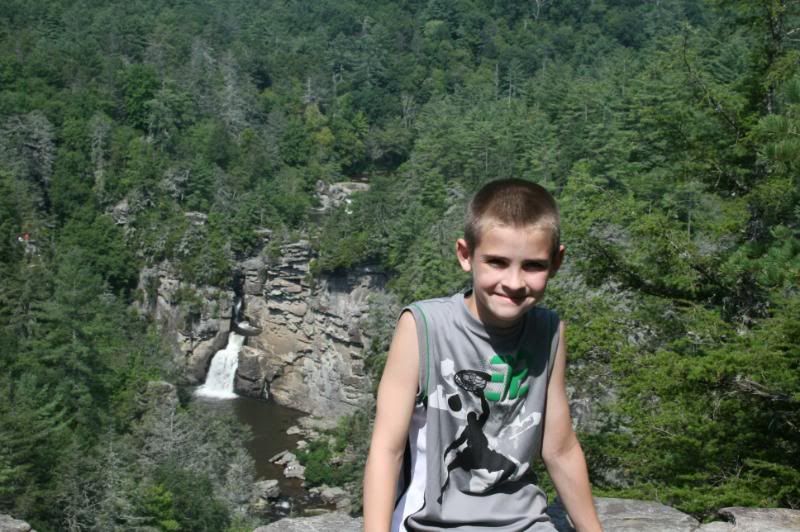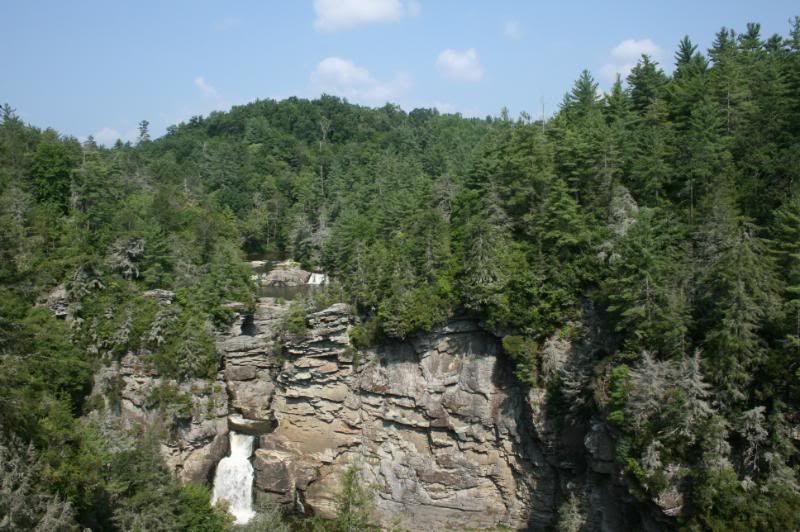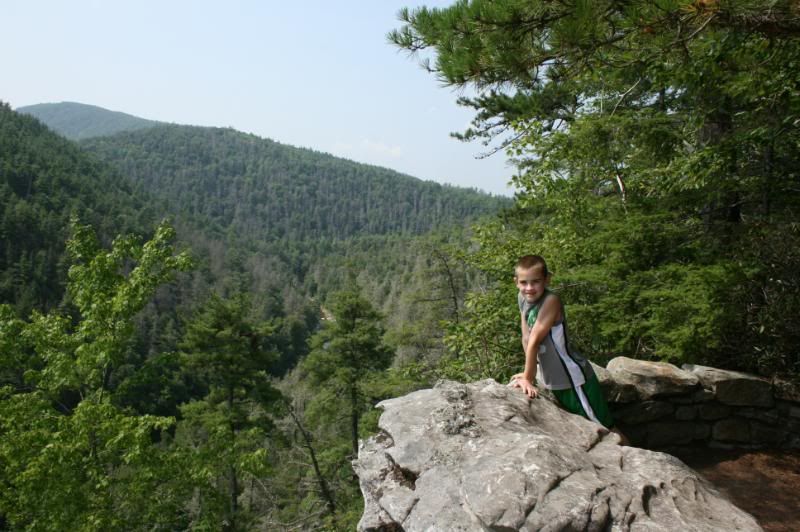 I actually have a picture of Chad and me this time.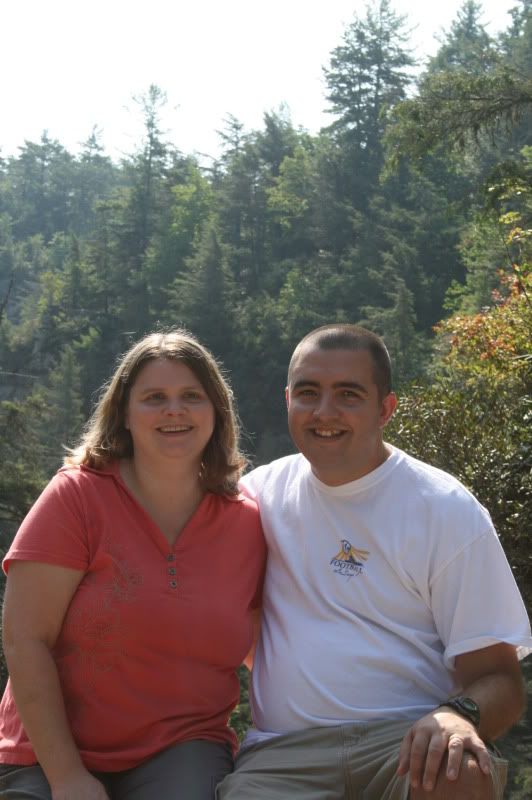 Fishing
Our cabin was right on the river.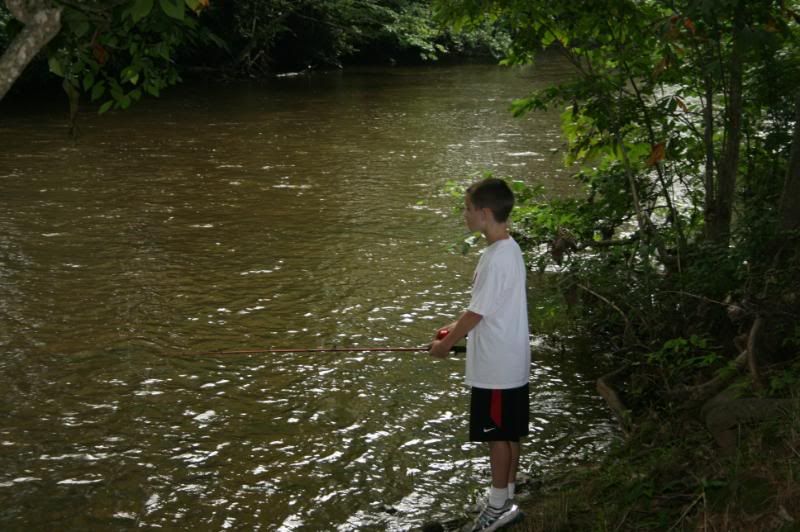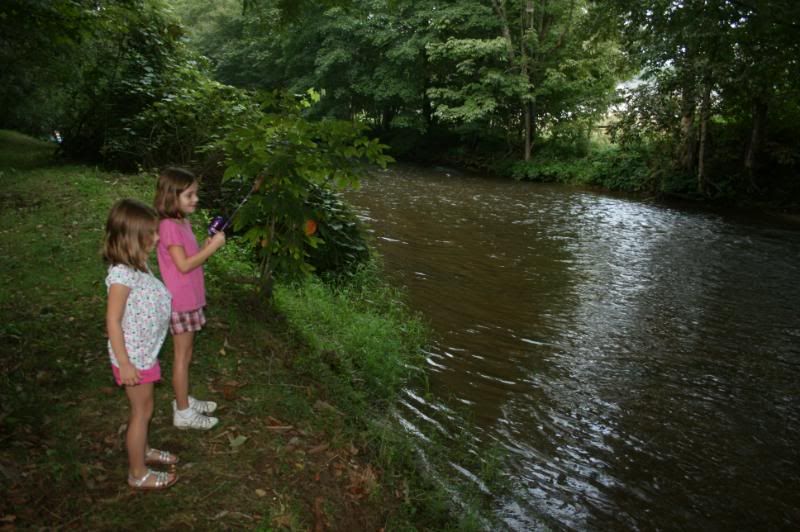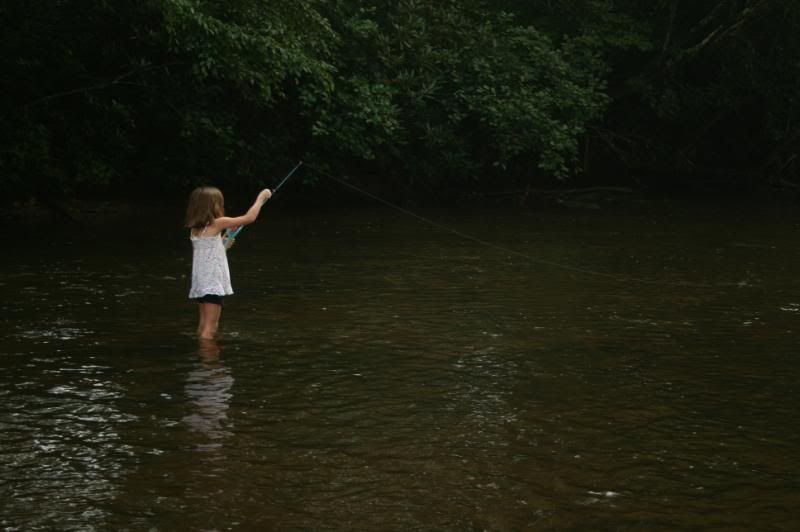 It's hard to see Caleigh, but she's in there between Colin and Chad. Notice that the three of them are fishing, but Molly is more interested in playing with the water.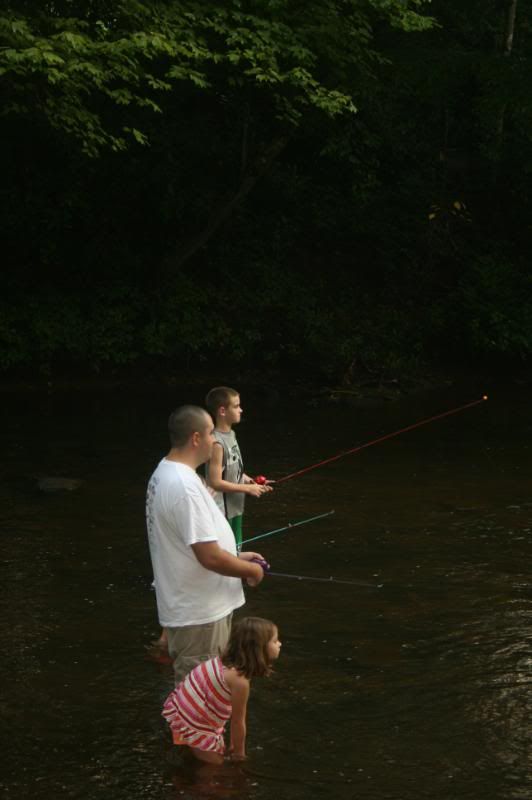 Smores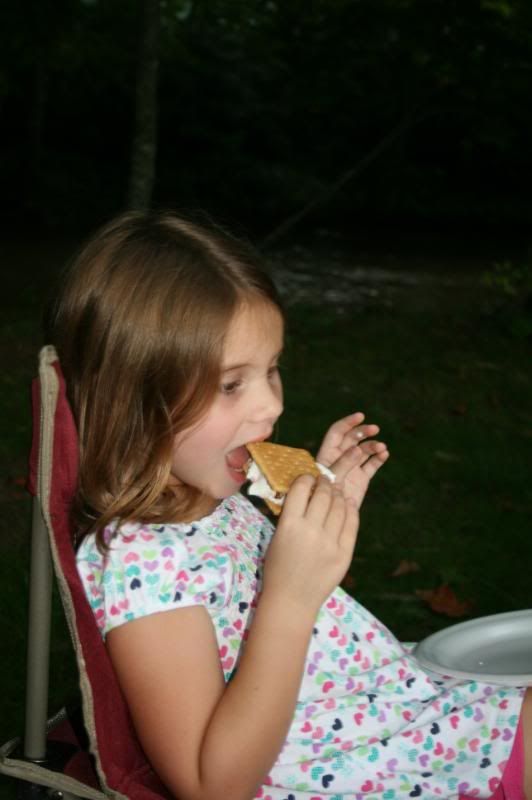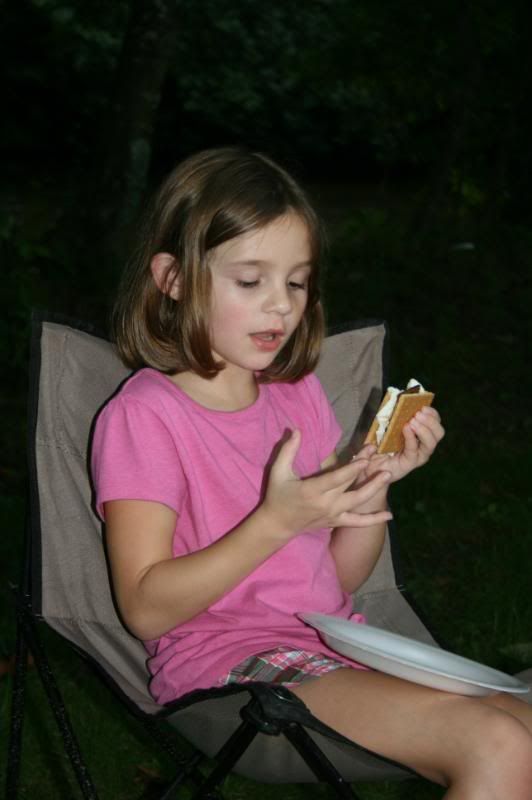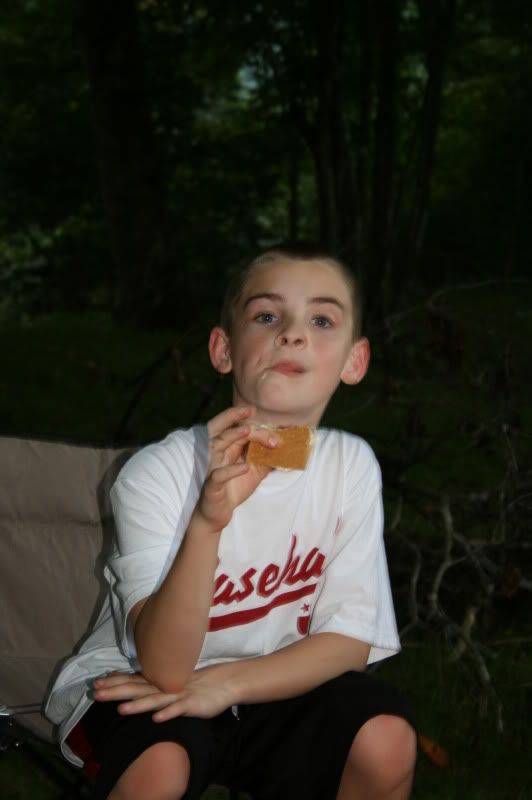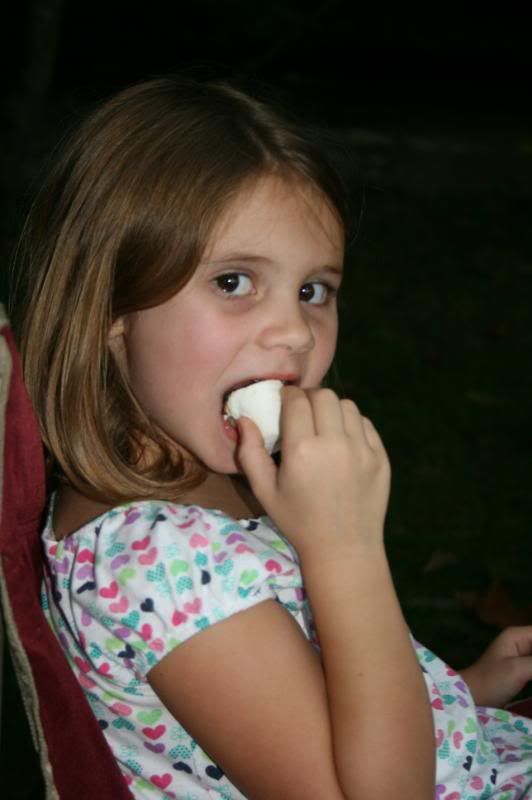 Molly said the fire was so hot that she might burst into flames so she decided to blow it out.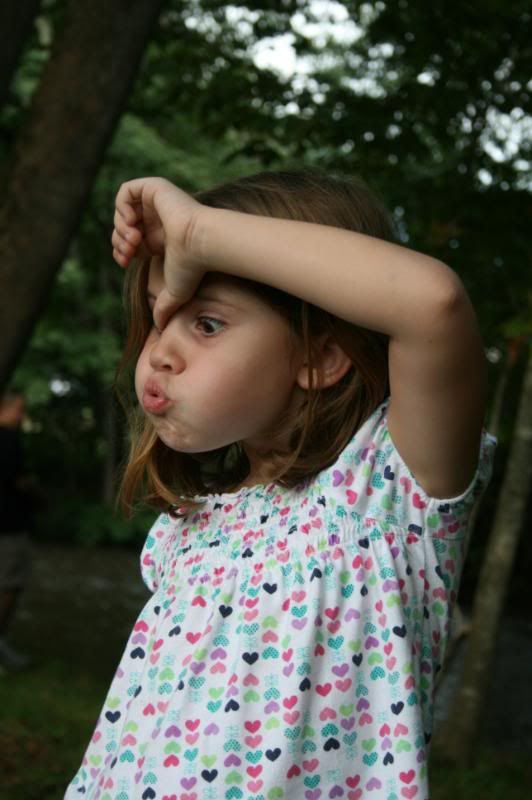 Hot tub