The kids think one of the four birds flew away yesterday. We were gone most of the day.
This morning around 8 a.m., they all came running into our room to tell us 2 more flew out of the nest. I'm so glad they got to see them because they have been watching a lot the last few days because we knew it had to happen soon since the birds were almost too big for the nest now.
They didn't even want to eat breakfast because they couldn't leave in case the last bird decided to fly away.
Here is the last one in the nest.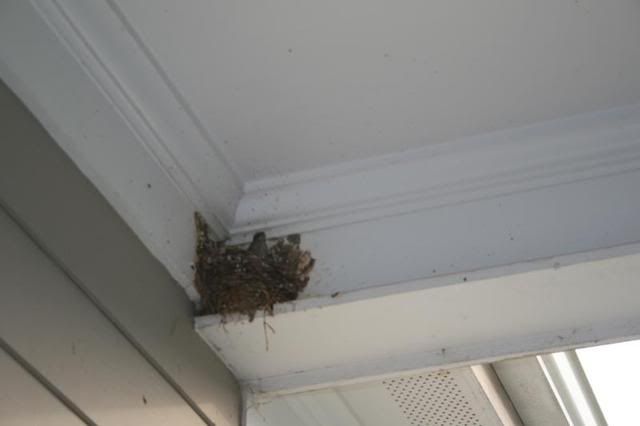 A little over an hour after the other 2 left, the last one finally decided to give it a try. He seemed to have more trouble than the others. He flew out of the nest and landed on some rock on the other side of the porch. Then he landed on the porch.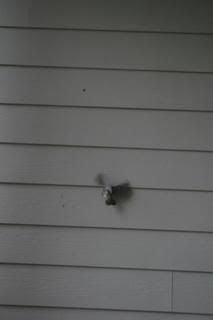 He got into some trouble and needed a little help. Since Chad had him, the girls just had to pet him. After that, he seemed to be getting the flying thing down a little better.