This week we've tried to do fun things to enjoy our last week of summer vacation. School will be starting on Monday.
Monday: We just stayed home and the kids played while I worked on getting the last of our school things ordered.
Tuesday: We met friends at the park for an afternoon playdate. It was actually a little cooler so it was great being outside.
Wednesday: Molly and Colin had their first tennis lessons. The tennis courts are right next to a playground so we went over to play with friends after. Then Colin went to a Pokemon Club with a friend and I brought the friend's sister home with the girls and I while they were there for some more playtime.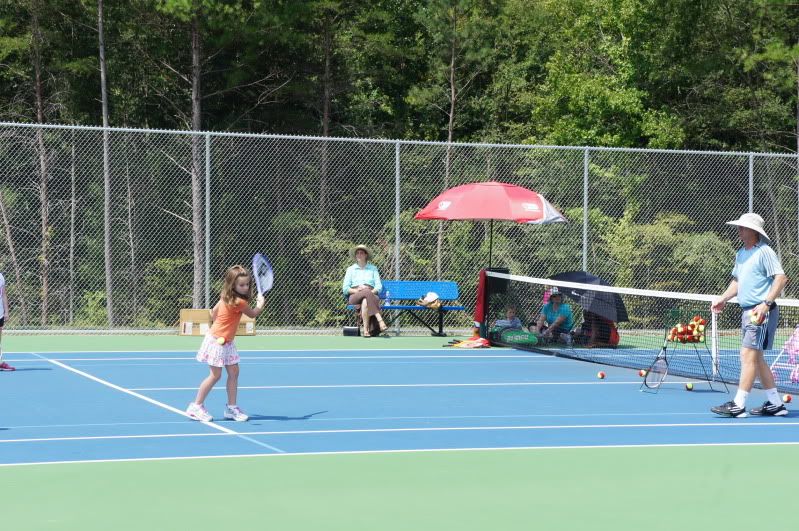 Molly during her tennis lesson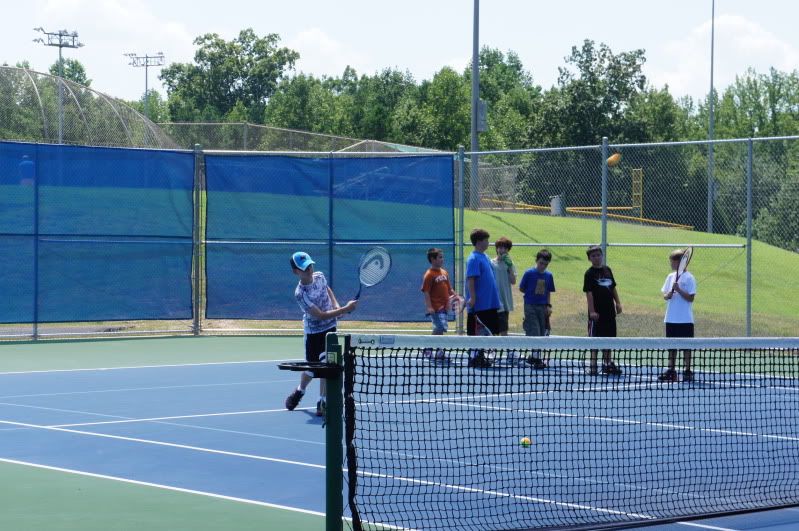 Colin during his tennis lesson
Thursday: We had lunch with friends and then went bowling with our homeschool group. It was the first day for public school here so it was a "Not back to school" party. See pictures
here
.
Friday: I worked on lesson plans for next week while the kids made a huge mess in the playroom. They say they've cleaned it up and are now playing outside. I had planned to take them swimming this afternoon, but I have a headache so I'm not sure if we'll go. If not I'll try to take them this weekend.