What are kids most interested in seeing in NYC? The awesome toy stores, of course. So that's what we spent most of our day there seeing.
FAO Schwarz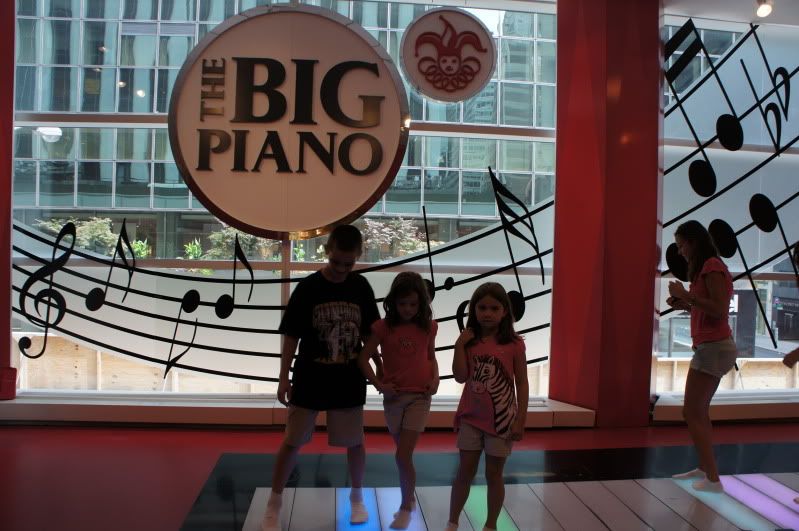 Playing the Big Piano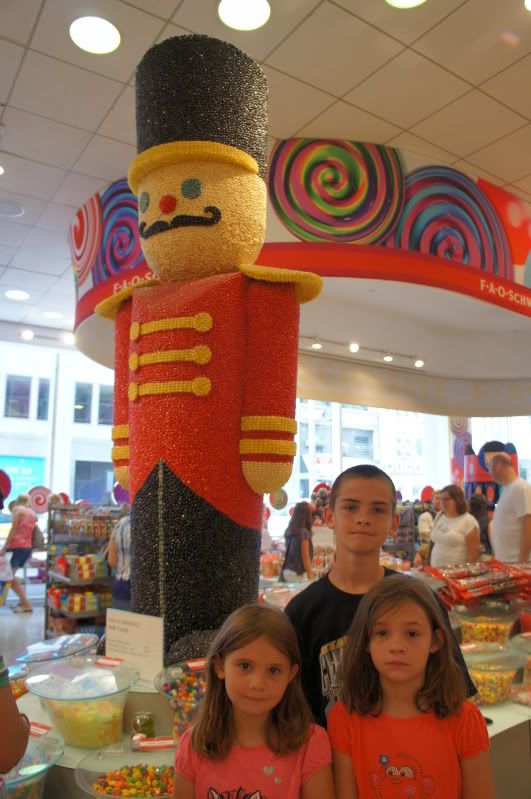 Toy soldier made from jellybeans


Lego Statue of Liberty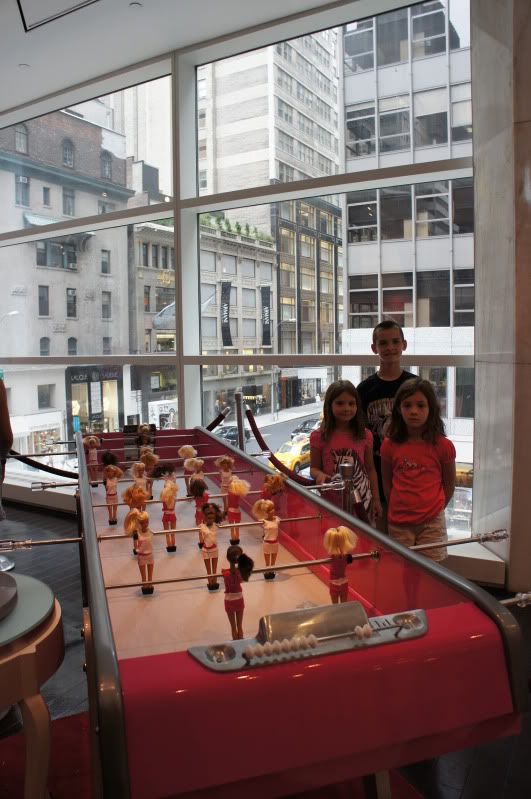 Barbie Foosball Table $25,000

Toys R Us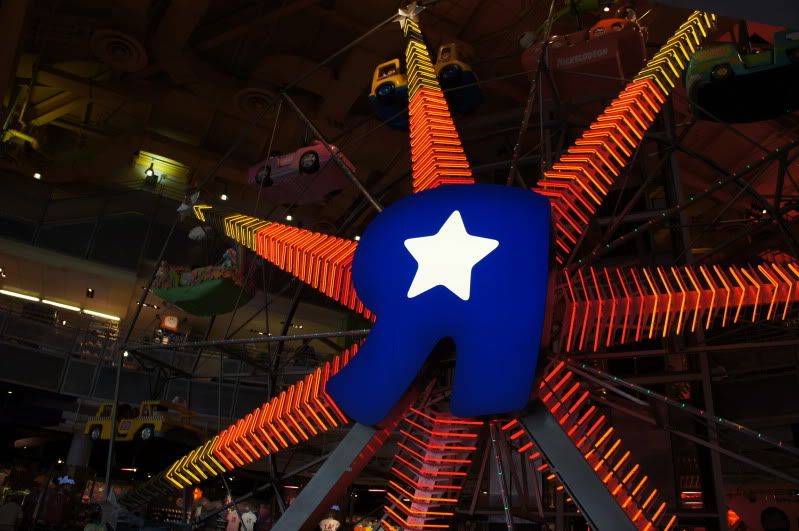 The ferris wheel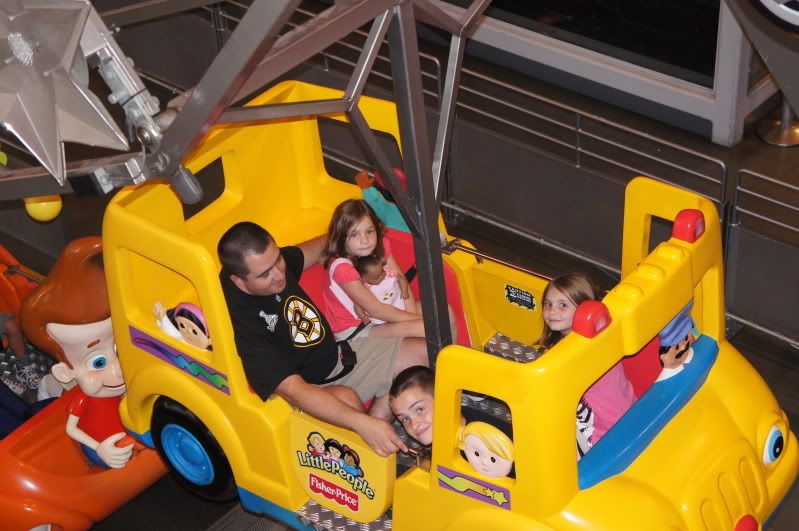 Riding the ferris wheel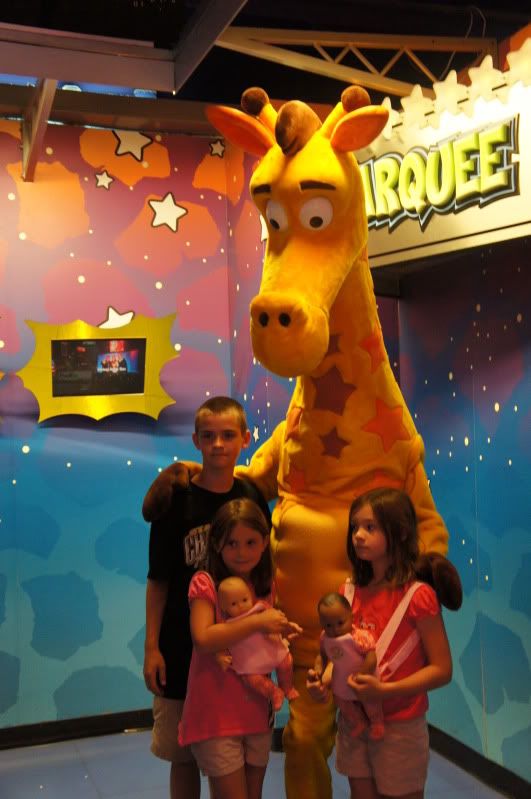 Meeting Geoffrey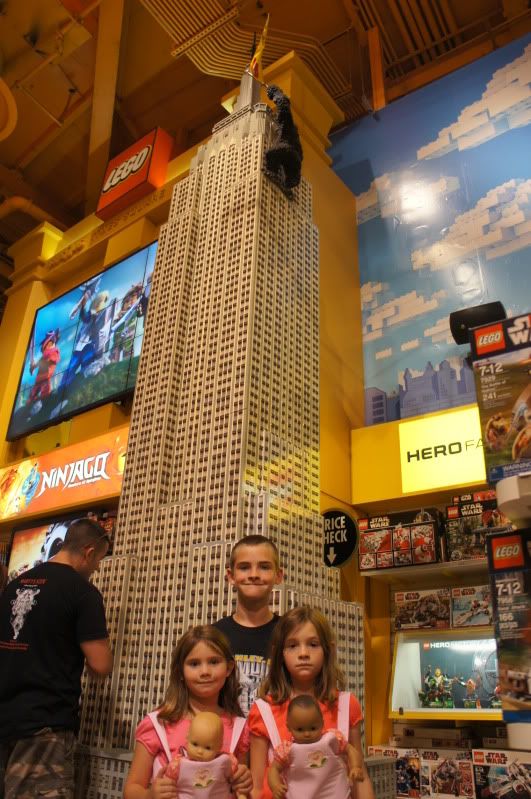 Lego Empire State Building with King Kong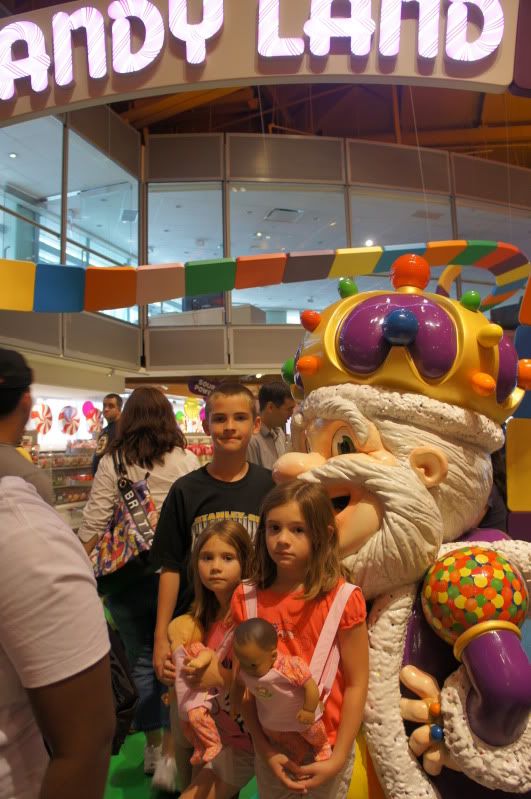 Candy Land
Life size Barbie dream house
American Girl Store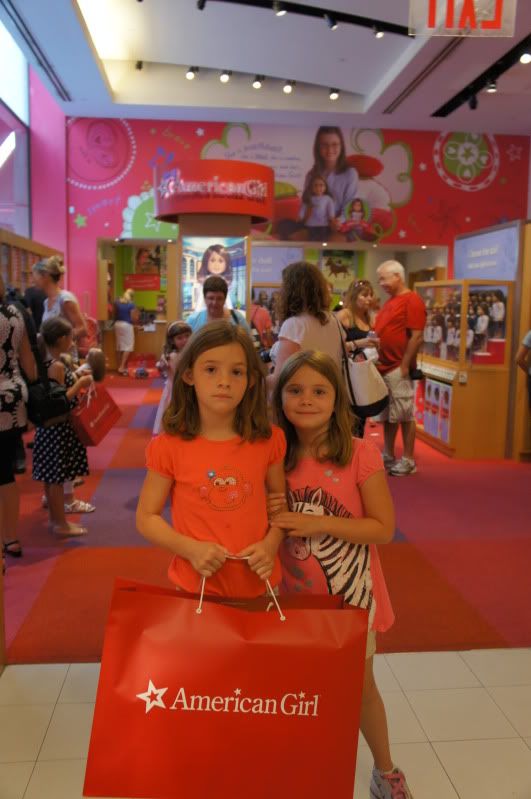 This is where the girls had been waiting to spend their money
Disney Store
We also stopped at Buid A Bear, but I didn't take any pictures. The girls did find a Statue of Liberty costume and an I love NY shirt and shoes.
I think even the kids were tired of looking at toys after seeing all these stores in one day.