We had a great first day! We've been off much longer than normal and are in a new house so it's going to take a while to get back into our routine, but I'm happy with today. We did a little review and started our unit study on chocolate. What better way to start off the year than learning about chocolate? I definitely had the kids interested immediately.
We started our morning with chocolate chip pancakes (something fun for the first day and it goes with our unit study).
Then we headed outside for those first day pictures. Cute signs came from
here
. Molly was so excited and said she couldn't wait to start school because she's never gotten to do 1st grade before.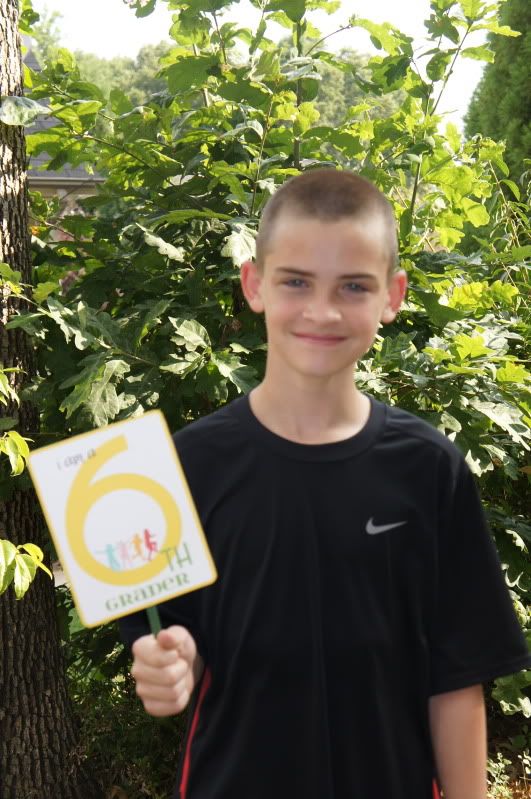 Colin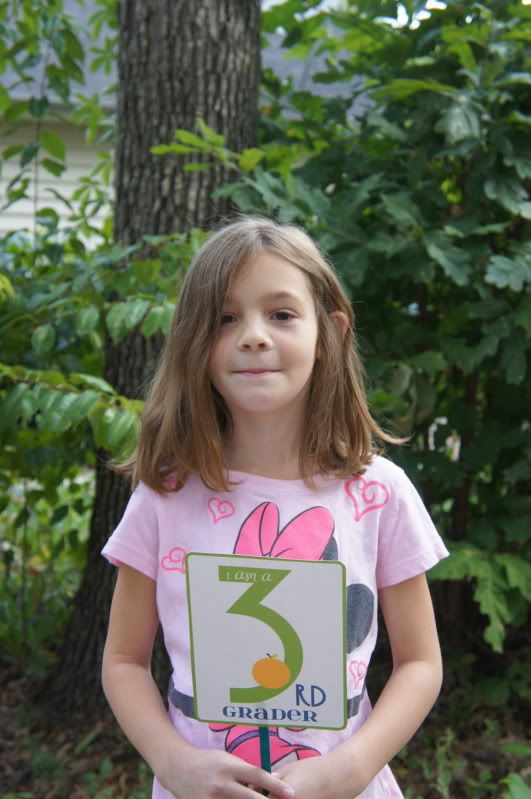 Caleigh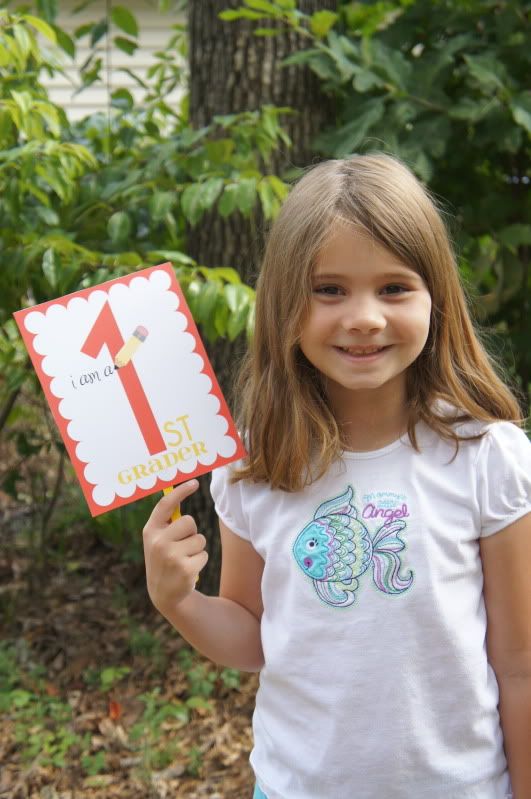 Molly
Here they are working on their about me posters I found at the Dollar Tree.

Red Robin for dinner
For the past few years, I've made a special cake for the first day of school. Previous ones are
here
and
here
.