Earlier this month, we drove to Maine. On the way home we stopped in New York City for a couple of days. None of us had ever been there so it was exciting for us all. We spent one day visiting the Statue of Liberty and Ellis Island.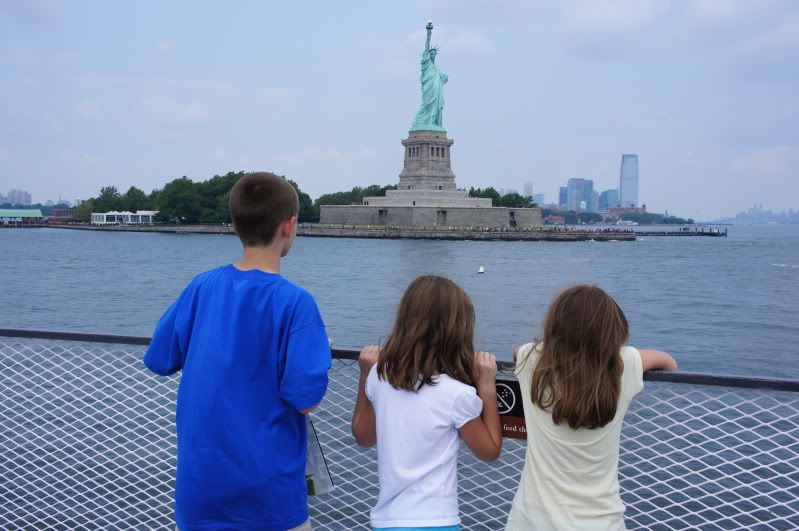 On the ferry
We were able to go inside to tour the museum.
Ellis Island
Chad and I could have spent a lot more time seeing everything here. The girls are a little young to be really interested and Colin was too worried about getting to the Statue of Liberty. In the Immigration Museum, you go through different rooms that show some of what the immigrants would have experienced.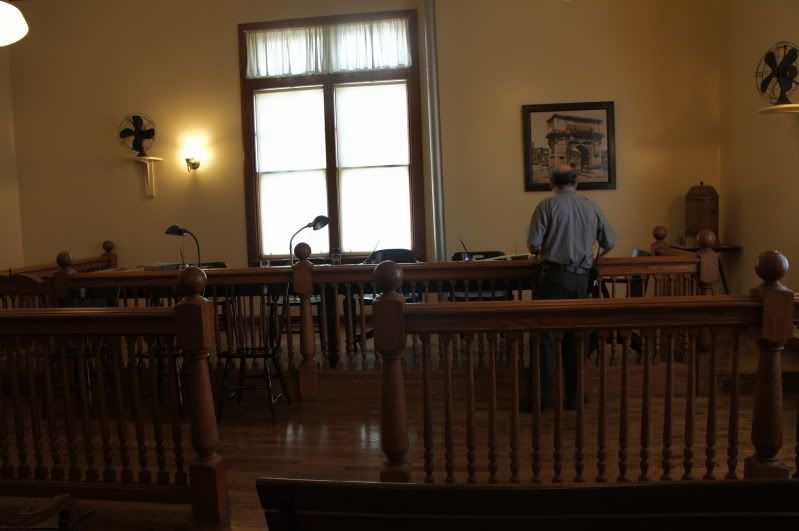 Here we were able to participate in a demonstration of a hearing.

Molly saw people with these hats and just had to have one. Here are the kids with their hats on the way home.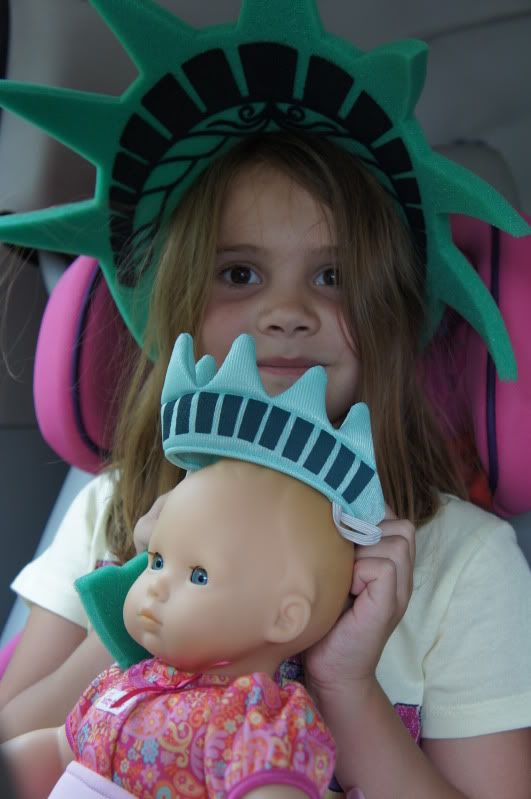 Molly also got her new doll a Statue of Liberty outfit from Build a Bear.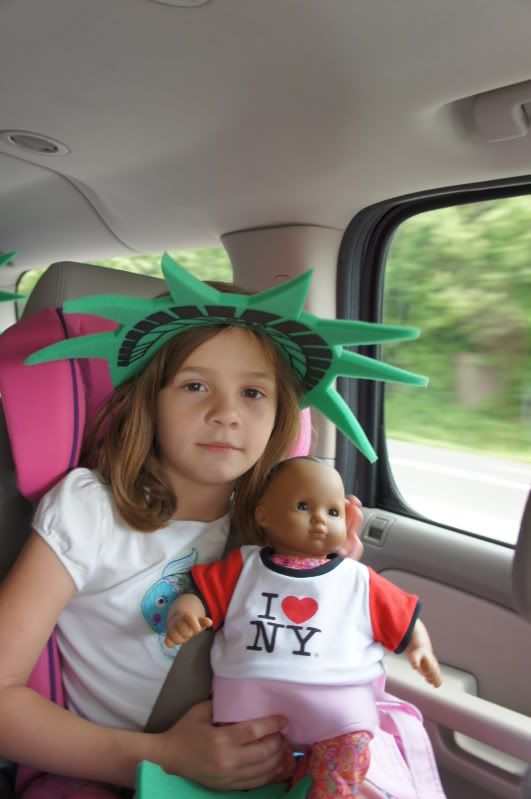 Caleigh with her doll. It has cute shoes to match the shirt too.