I've already posted about the toy stores we visited and visiting Ellis Island and the Statue of Liberty. This is for the rest of our time in NYC.
It was the first visit there for all of us. I'm so glad we decided to stop on the way back to NC from Maine. It was so neat to see two such different places during our trip. We really enjoyed our visit and will definitely go back again in a few years to see all the things we didn't have time for during this short trip.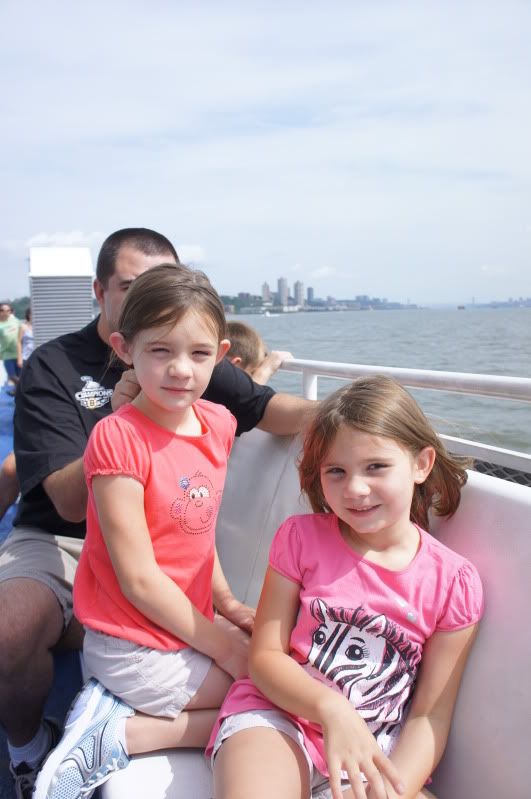 On the ferry coming over from NJ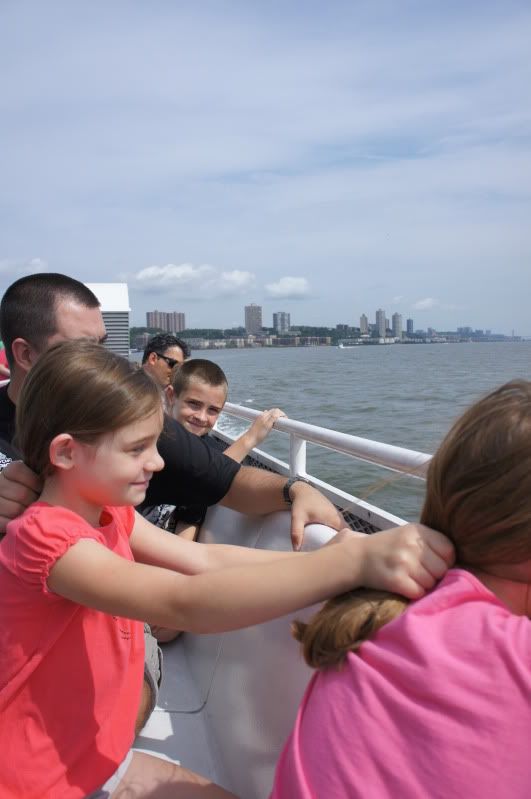 The girls said they needed hairbows to keep their hair out of their faces, but we didn't have any.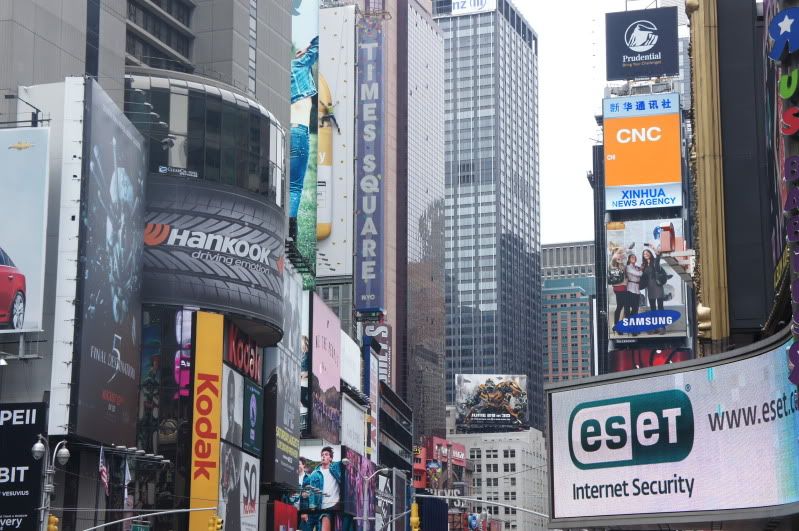 Times Square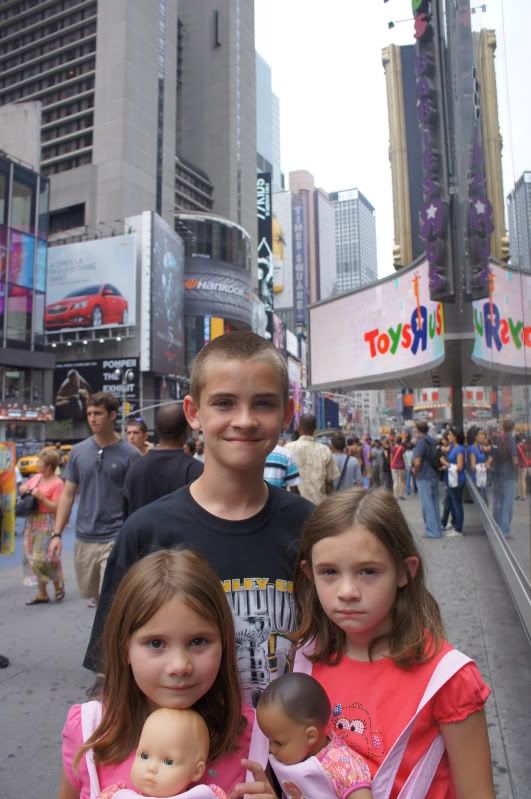 Kids in Times Square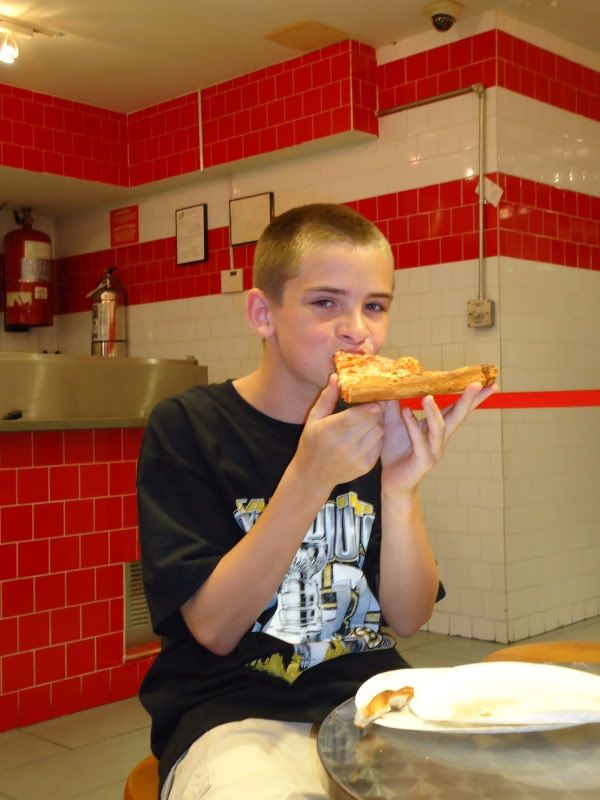 You have to have a slice of pizza (or 2 in Colin's case) when you're in NYC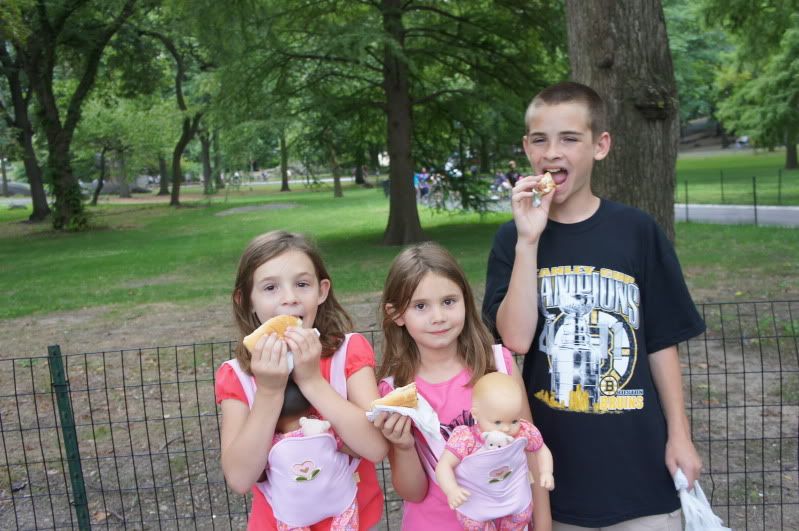 Hotdogs in Central Park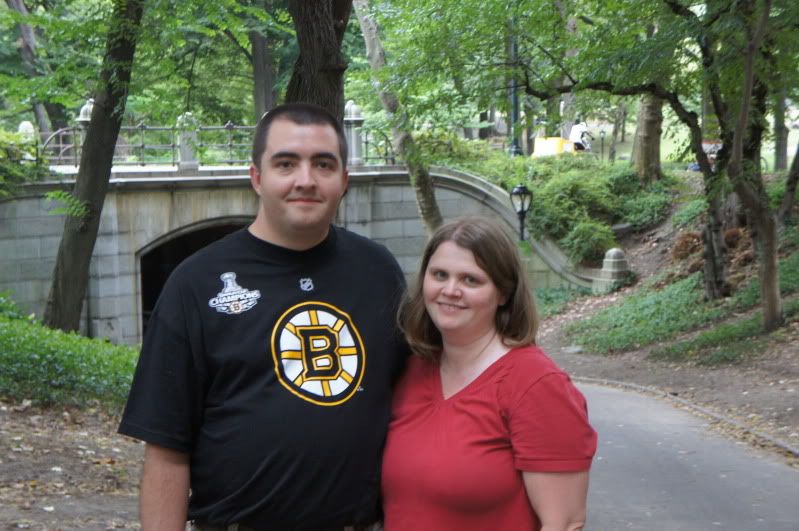 Chad and I in Central Park
See more pictures from our trip to NYC
here
and
here
.