Books we read:
From the same book that has
A Story of Three Trees,
we also read
The Elves and the Shoemaker.
Christmas tree waffles
Christmas tree brownies
We had this new elf book show up at our house. It's about an elf who pops in to children's houses. He hides in all different places and reports back to Santa on whether the kids have been good or not.
The next morning, the kids found an elf just like the one in the book waiting when they came downstairs. The little elf moves around a lot when no one is looking and the kids have been having a great time searching all over for him.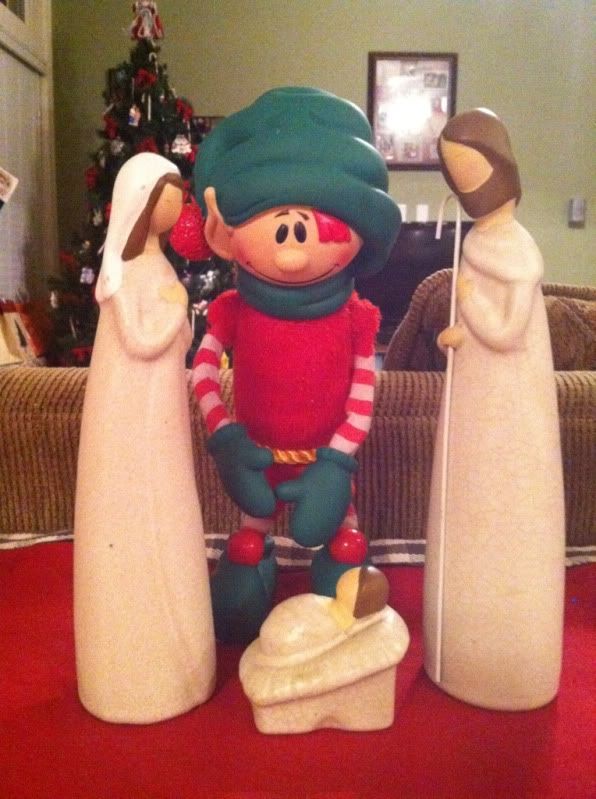 This is where they found the elf on the second morning he was here.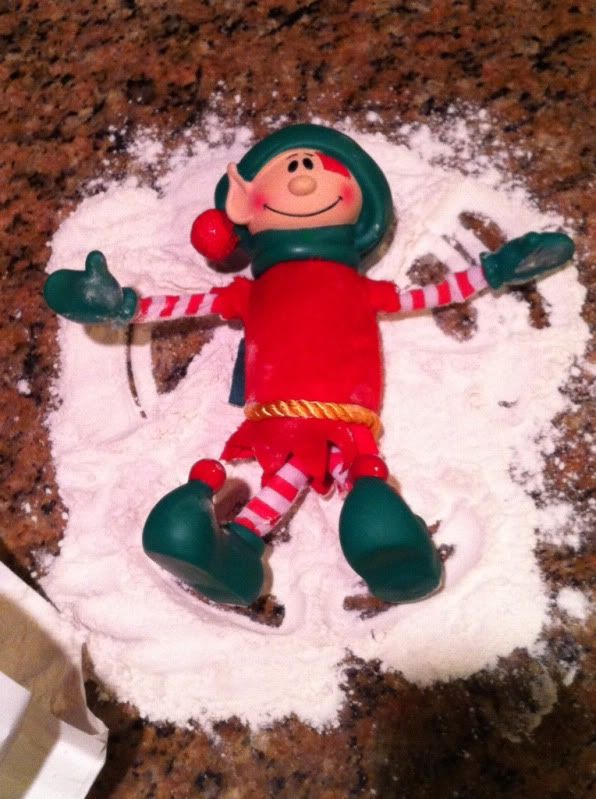 Another morning they found him making snow angels in some flour.