In
Story
of the World,
we read about Japan isolating itself from the rest of the world. We also learned about the Ming Dynasty losing control of China and that the Manchu began to rule.
In
A History of US,
we read about Roger Williams.
Our state this week was Connecticut. We read several books, did a coloring page, and filled in the notebook page.
We spent some time learning about The Nutcracker. We read a few different versions of the book, watched CareBears: The Nutcracker, and listened to Tchaikovsky Discovers America. The kids had a lot of fun making nutcracker cupcakes (pictures coming soon). We used up leftover Halloween candy and they were all very creative. We also got to go see a performance of the Nutcracker ballet. Last year, we saw one that only had some of the acts. The kids didn't seem to enjoy it much, but they really liked it this time. I think seeing it from the beginning helped and reading about it so they would understand what was going on made it much better. 
We went to the Children's Theatre to see "The Velveteen Rabbit." It was really cute and I think the kids all enjoyed it.
*****************************************************************************************
After the play today, we drove to Charleston, SC. Colin has hockey games here Saturday and Sunday. We were able to go to the beach for a little while.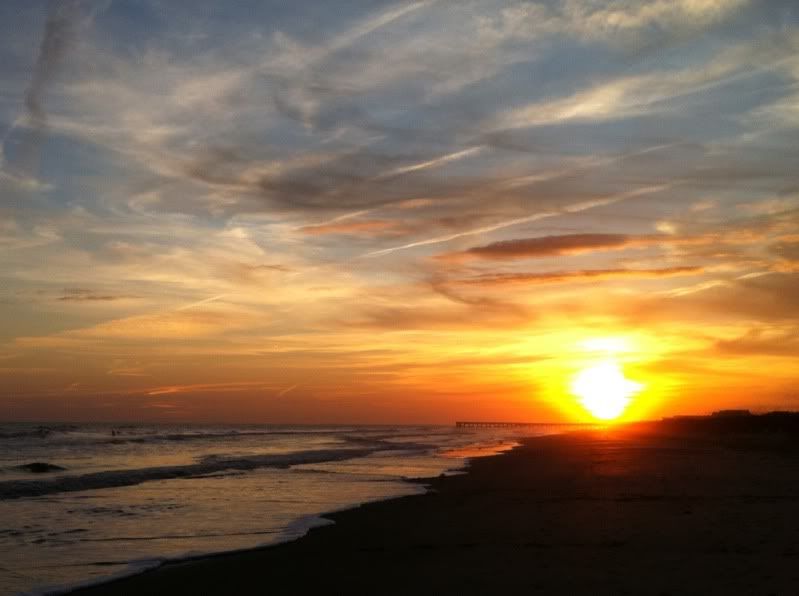 Beach at sunset

Then we went to a park that has drive through and walk through light displays.