This year I decided to try to do a theme day for Christmas books. Some may end up taking more than one day and others may be combined.
Last week we did
The Nutcracker.
We read a few different versions of the story. We also watched a Care Bear movie about it. We listened to the CD,
Tchaikovsky Discovers America,
which includes some of the music.
I found these cute Nutcracker cupcakes in
Hello, Cupcake.
The recipe called for a lot of different candies and things we didn't have. Instead of buying the stuff, I just pulled out our leftover Halloween candy and let the kids be creative. Each nutcracker took 6 cupcakes.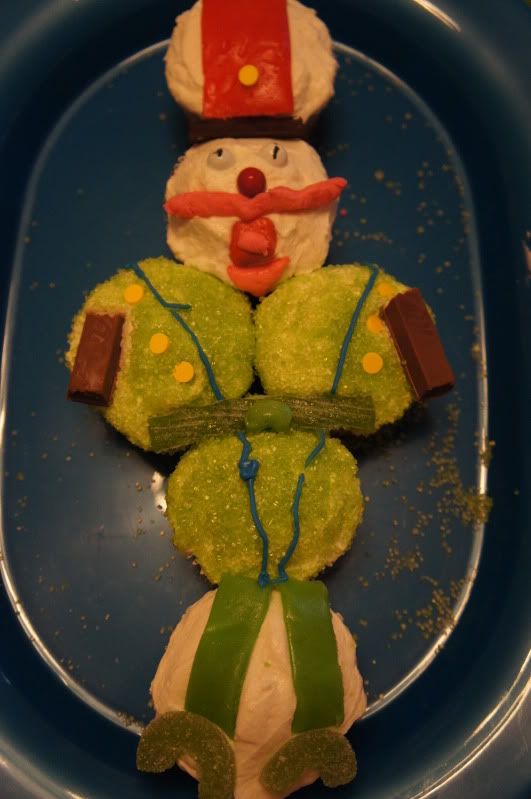 Colin's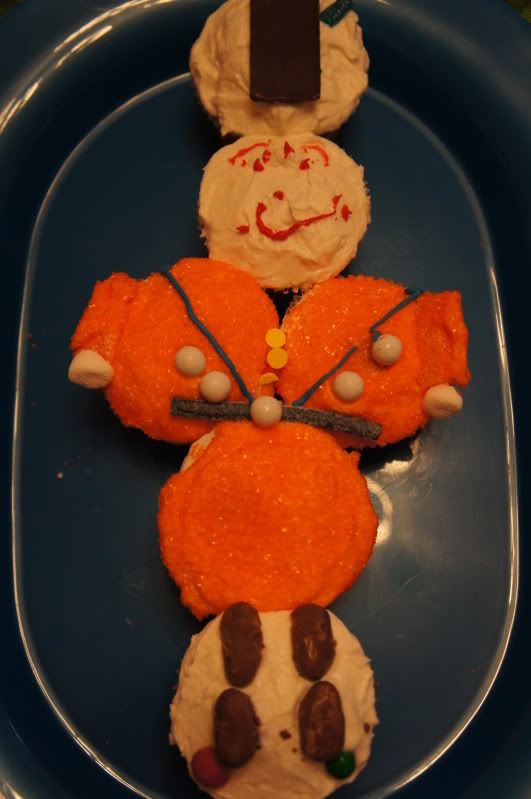 Molly's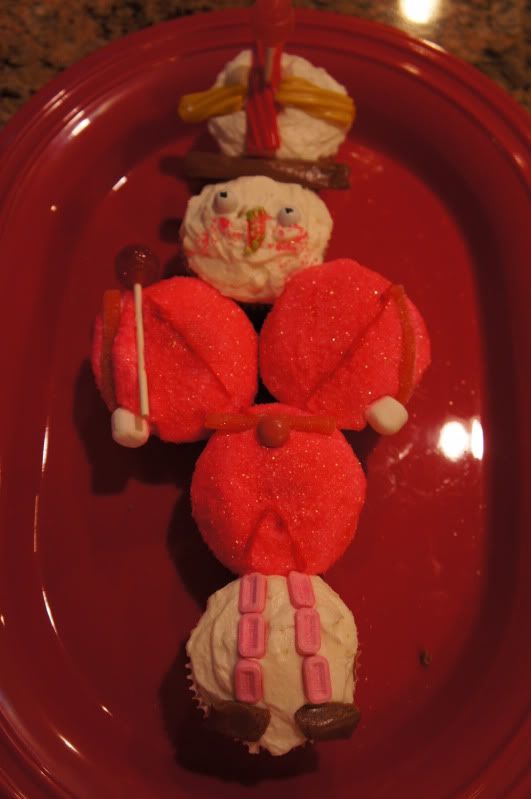 Caleigh's
Showing off their creations:
I had to do one too. I didn't notice until I was looking at the picture that I forgot shoes.
Lastly, we went to a school showing of The Nutcracker. It was really good and we all enjoyed it.