I took the girls to get haircuts. It didn't turn out the way I anticipated at all. Caleigh got cut with the scissors and Molly ended up with much less hair than I expected.
Here are the girls before: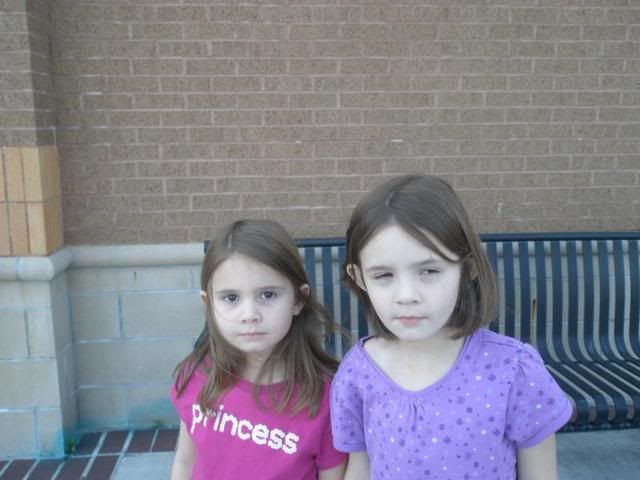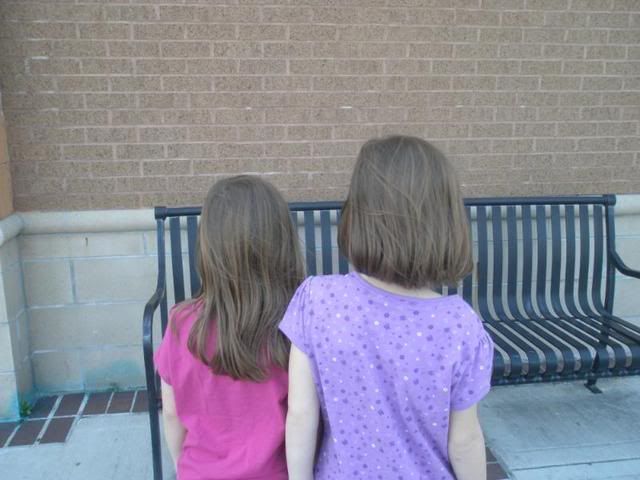 Here is Caleigh after: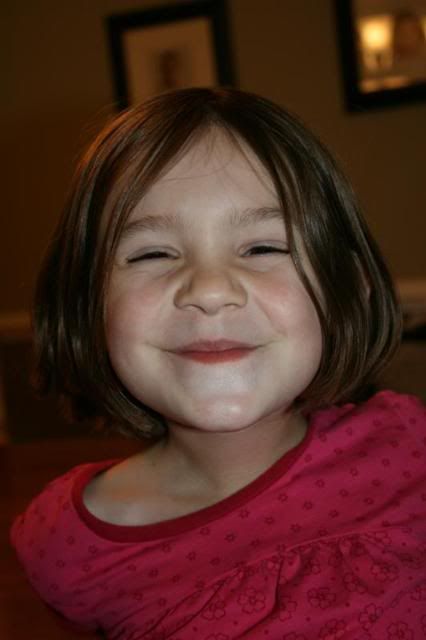 This is about what Molly told the woman she wanted, but I told her no and to keep it right below her shoulders. Well somehow during the time I was dealing with Caleigh getting cut, Molly ended up with this instead.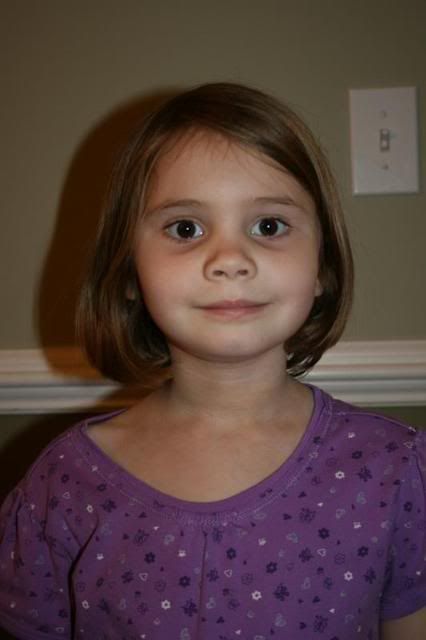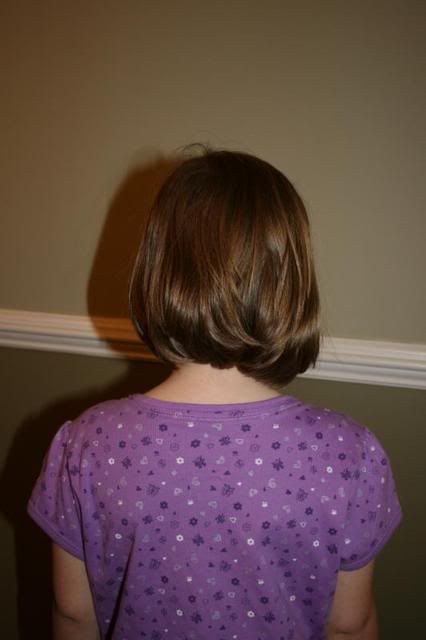 I don't really mind her hair being this short. I think it looks cute and it's much easier for me since I was always fighting with her to try to get all the tangles out. She really does like it too. She keeps saying she has fashion hair now. I hadn't let her go this short because Caleigh chose to get her hair short just so she could look different than Molly. Caleigh has said that Molly has to grow her hair back so it won't be the same.