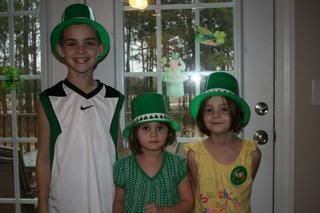 We're studying rabbits this week, but took a break to read St. Patrick's Day books instead. I found this bunny to print along with clothes for St. Patrick's Day so we did that to tie the two things together. Molly didn't want to be in the picture if she couldn't be in the middle so she just stuck her bunny in.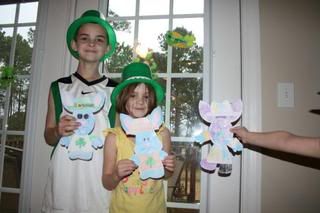 All day long the kids found chocolate coins dropped by leprechauns all over the house.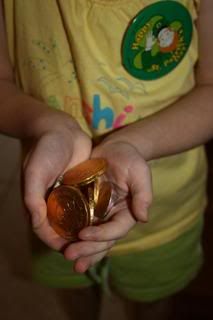 We made rainbow cupcakes by coloring our batter 6 different colors (2 per child). Then we layered the colors into the cupcake liners with each kid doing their 2 colors. This took much longer than I thought it would so we only ended up doing 6 or 7 of them and then we just made the others one or two colors.