We started back to school this week. We're starting slowly and plan to add more subjects over the next few weeks. I like to make the first day fun so we didn't do much that day. We did an all about me page for their notebooks. They made a booklet of some of their favorite things, made a paper doll of themselves, and decorated a picture of a birthday cake with the number of candles for their age. We'll also add their first day of school picture to that page.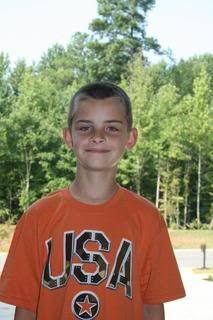 The picture I had with Colin holding his 4th grade sign came out blurry for some reason.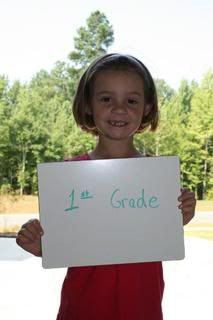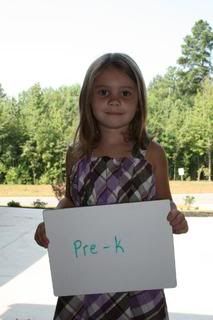 I made the kids a special cake for their first day.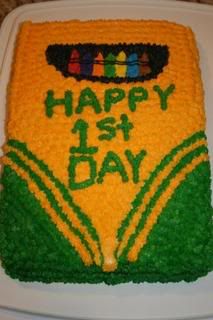 For the rest of the week we've been doing math, handwriting, and a unit study on the book, The Little Red Lighthouse and the Great Gray Bridge.