The girls are studying Japan. I'll post more about the specifics once we have our notebook pages done. Here are the girls wearing their kimono that just happened to be in their dress up box.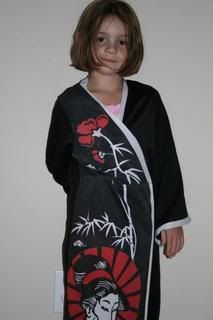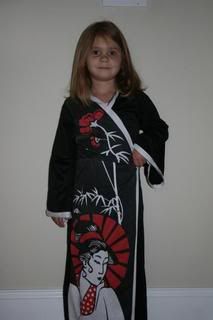 Today we made sushi. Okay, not real sushi. We used rice krispie treats for our rice. We put that on a fruit roll up, then laid a gummi worm on top, and rolled it all up.
Waiting for our marshmallows to melt.
Here is one after we rolled it.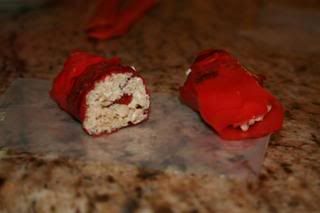 The girls eating their "sushi" with chopsticks.