Yesterday was Colin's 10th birthday. I just can't believe he's already 10. Every time one of them has a birthday, I'm just shocked that they are really this old. Ten seems like such a big number.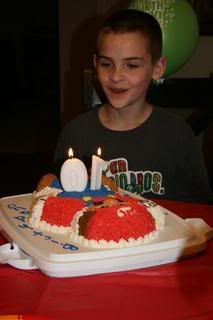 Chad took the day off work and we all had a fun day together. First, we went to a fire museum. I'll post about that later since it also went along with our school. Then we let Colin choose where to go for lunch. After that, we went to Chuck E. Cheese's to let the kids play games.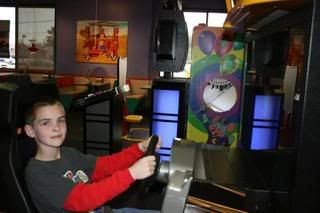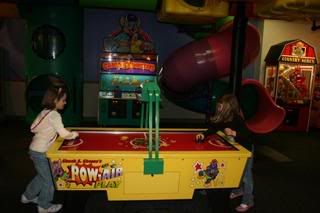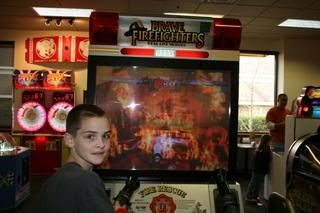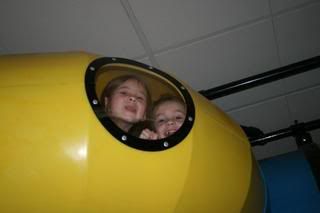 Then we went home for presents, dinner, and cake.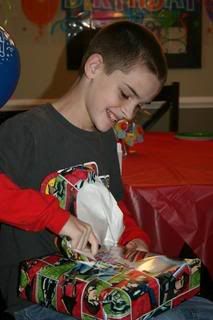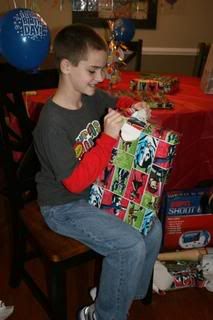 Colin made a Lego Mario for a decoration.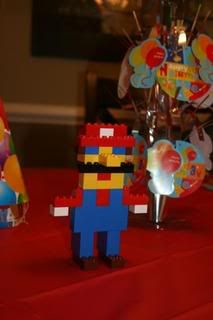 Colin was very worried about his cake and kept checking on me to make sure it was going to look like Mario. I used a Diego cake pan so he was afraid it would look like Diego.