Yesterday we went to a Valentine party with our homeschool group. The kids exchanged valentines, played games, ate lunch together, made valentines for some nursing home residents, decorated cookies, and played at the playground.
Here are the kids decorating their cookies: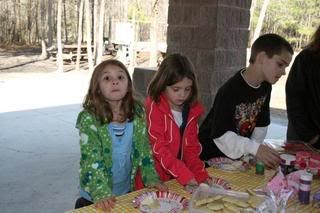 Playing Bingo: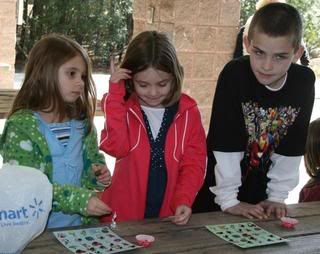 Colin won the guess how many hearts are in the jar contest. There were 270 and he guessed 251. He got to keep the jar of candy and got a prize of pencils and scissors.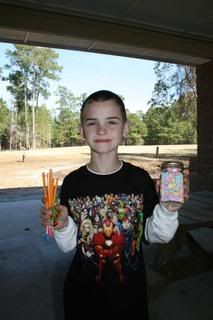 Here are the girls on a scavenger hunt: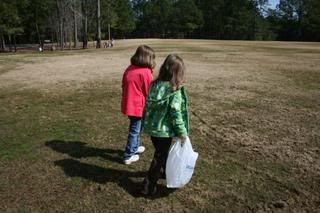 The girls love getting valentines. They have gone through their bag over and over looking at them all.