Colin loves monster trucks. For one of his birthday gifts, we got tickets to go see a show. The girls really enjoyed it too.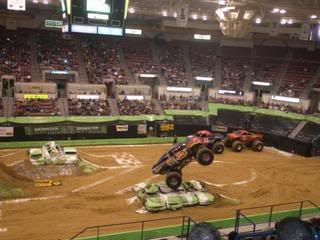 This dragon thing picked the car up and ripped it apart. Molly said it was the best part.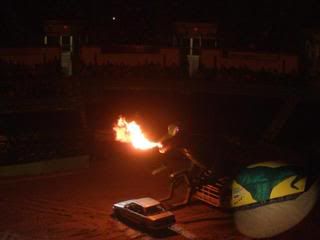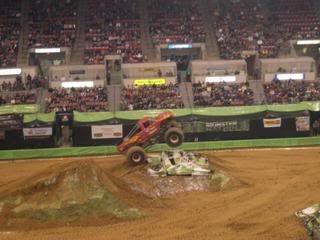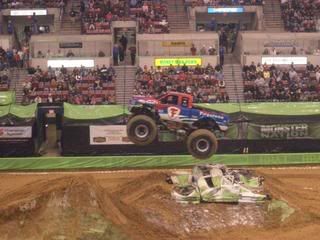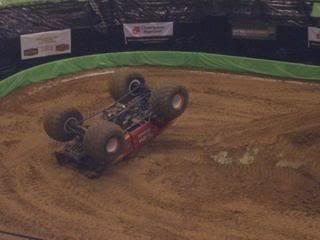 I think these dirtbikes were Colin's favorite part. It's hard to see them in my pics though. When they would jump, they were right where they blended in with the crowd. I missed getting a picture when one of them went upside down.