My kids love holidays and expect a celebration for every one. I decorated the dining room after they went to bed.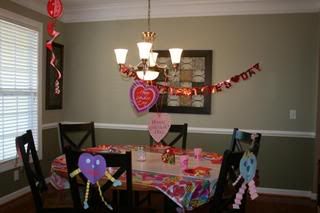 For breakfast, we had pink heart shaped pancakes. Colin made heart shaped sandwiches for lunch. He and Chad also made some chocolate covered strawberries.
The girls were very happy with the roses Chad brought them.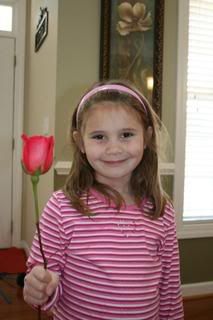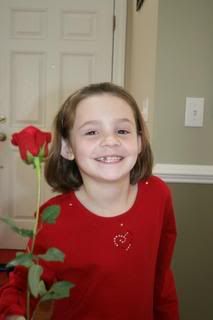 Everyone got some small gifts.
Chad made dinner and Colin was our waiter. Here he is showing us the "wine" offerings.
Dessert was heart shaped brownies.