We had such an awesome day at the waterpark on Monday. We went with our homeschool friends. It wasn't crowded at all and the kids had so much fun together.
Molly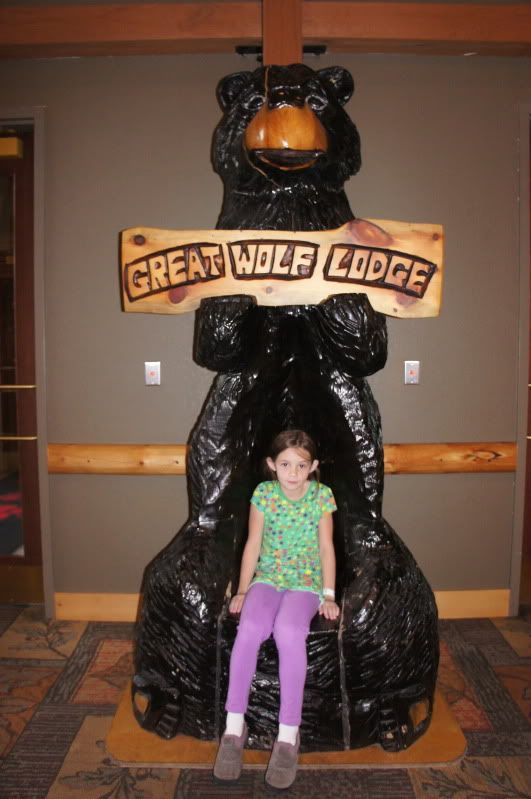 Caleigh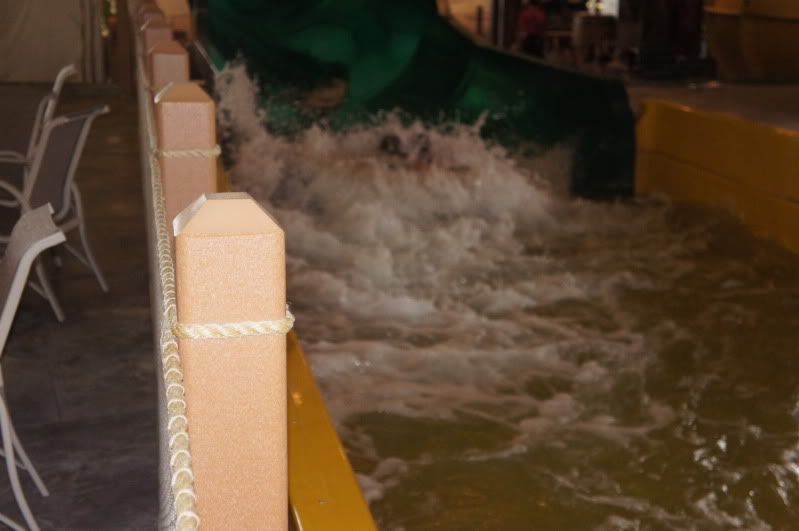 The girls, their friend, and I are under this water.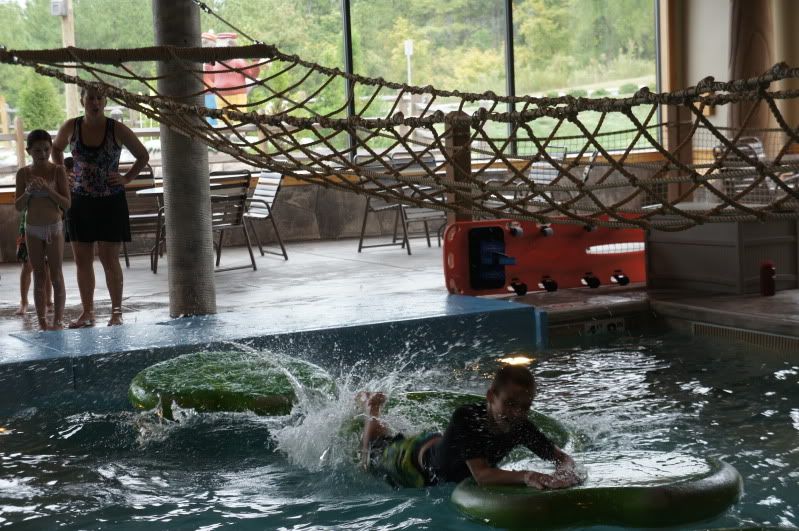 Colin decided to try this without using the rope. Not a good idea.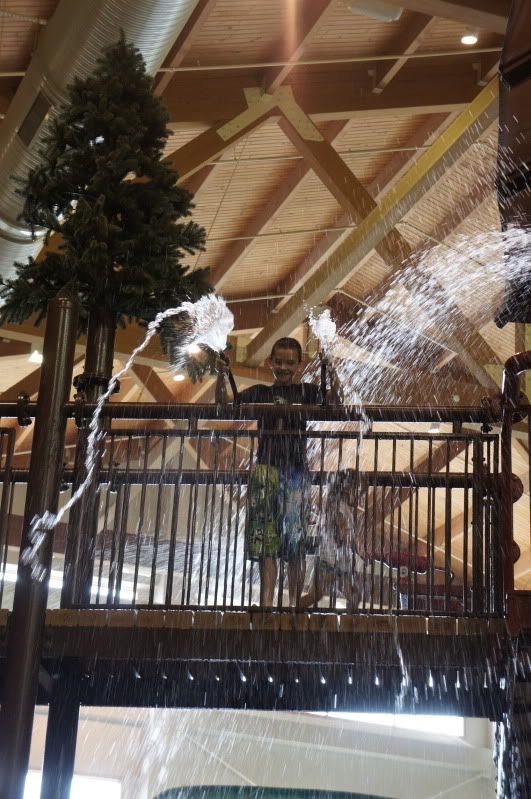 He loved standing here and spraying people.
She loved sitting under this water thing.