It was a really good week! The rain cancelled some of our plans so it turned out to not be as busy as I had expected.
We went to an apple orchard Sunday.
On Monday, we met some friends at Great Wolf Lodge and had a great time at the
water park
.
Colin had hockey practice Monday and Wednesday evenings.
He started a biology class this week also.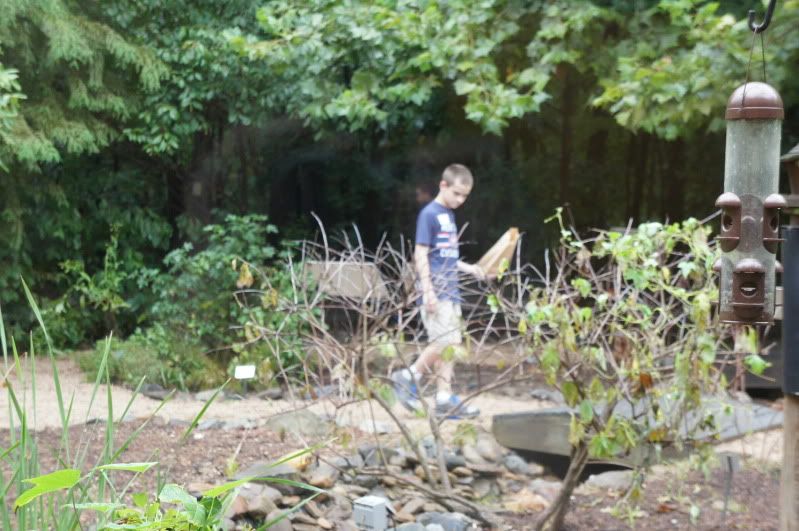 The girls were exploring the nature center when I looked out and saw Colin gathering something during his class so I had to snap his picture.
Yesterday we saw the movie, Dolphin Tale. We all really enjoyed it.

We learned about beetles this week. We concentrated on fireflies and ladybugs. I ordered ladybug larvae from Insect Lore. We've been observing them all week. We were able to see them molt and now most of them are in the pupa stage.
We also made some ladybug treats with apples, strawberries, grapes, pretzels, mini chocolate chips, and M&Ms.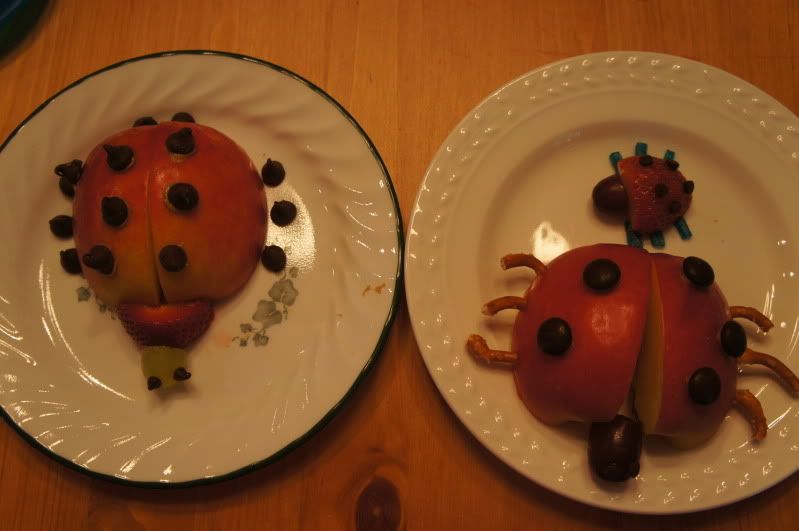 Left: Caleigh's
Right: mine
Caleigh said mine were wrong because they don't have 3 body parts so she made hers the correct way.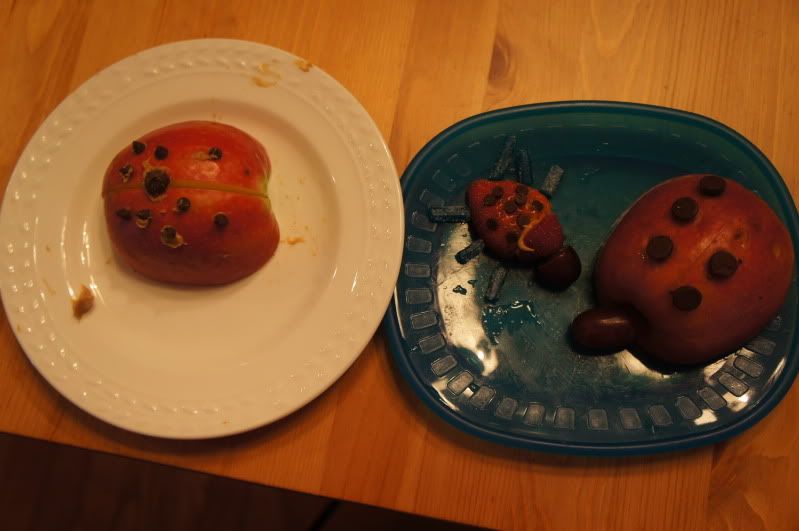 Left: Molly's (she said the head is hiding)
Right: Colin's
All the rain we've had the last three days has interfered with our experiments. Hopefully it will dry up soon and we can do them.

Colin's biology class is using Real Science 4 Kids. This week they talked about taxonomy, the kingdoms, and classification.
We read about King James VI of Scotland and how he also became king of England. We also learned that he sent people to North America to search for gold. They started the Jamestown settlement.
We learned that Guy Fawkes was involved in a plot to assassinate King James, but he was caught. Caramel apples are one of the treats they have during the Guy Fawkes Day celebration so we made some.
Pocahontas was mentioned briefly in our history book. We read some other books about her and did the
Pocahontas lapbook
from Homeschool Share. We finished our week by watching the Disney movie, Pocahontas.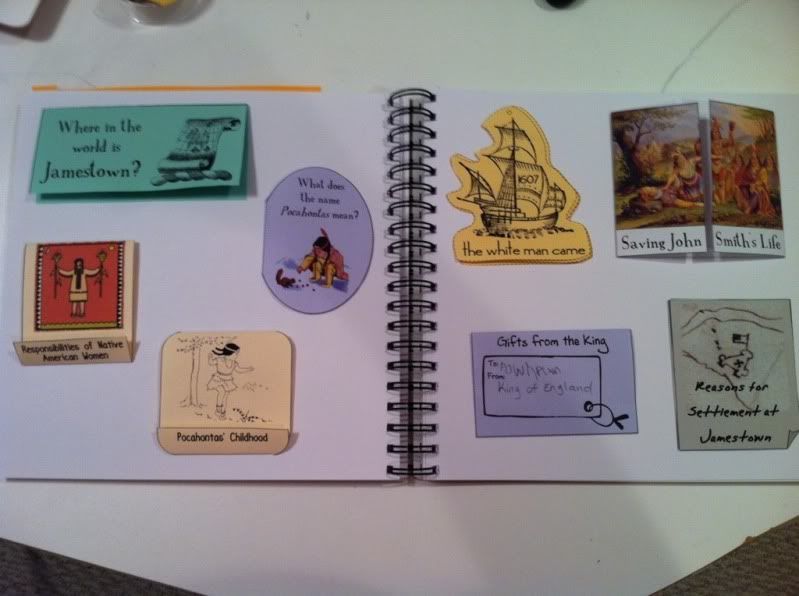 Notebook pages from Homeschool Share