This is my final post about our trip to Maine so it's just a hodgepodge of pictures.
I've already posted about visiting the
Maine Wildlife Park
, going to a
chocolate factory
, and seeing the beautiful
lighthouses
.
Len Libby Chocolates and Candies
This was at the top of the kids' list of things to do when we were planning. They just had to see the moose.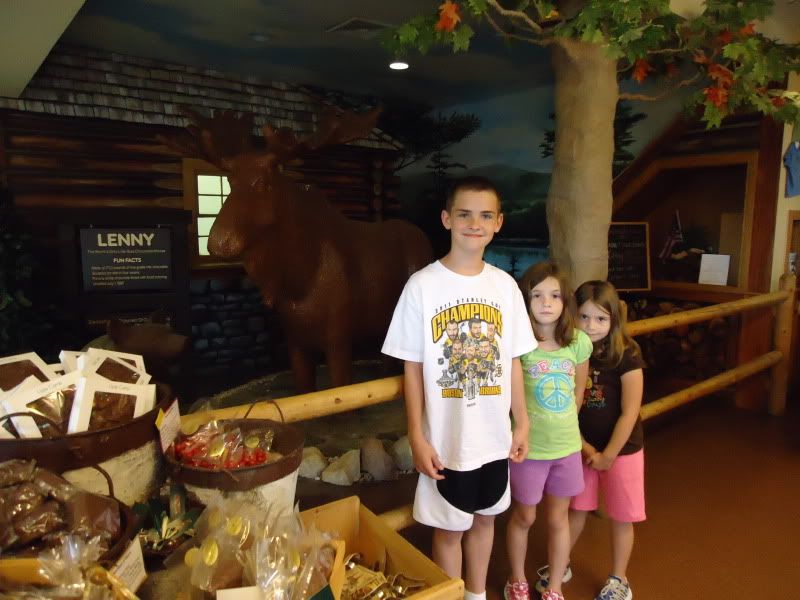 Meeting Lenny
Lenny: a life-size chocolate moose
The girls got to touch lobsters and starfish.
The girls on the beach
I wasn't fast enough to get a good picture. Molly throwing bucket of water on Colin.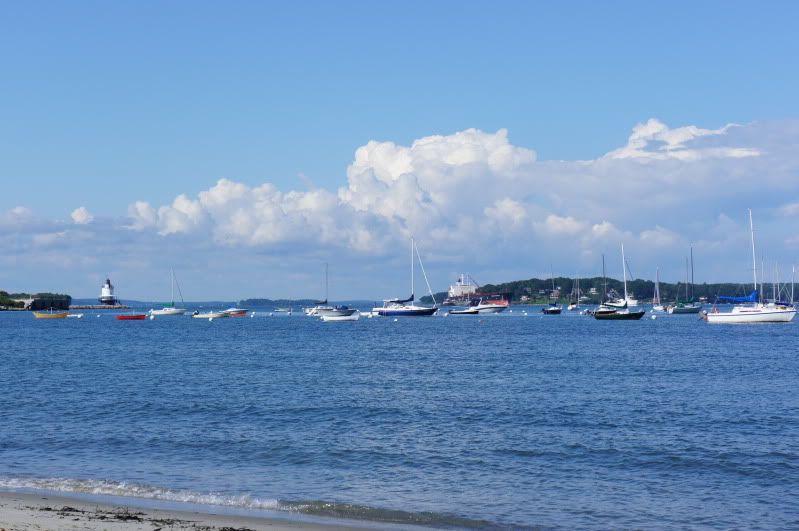 View from beach
Eartha, the world's largest rotating and revolving globe
Caleigh with a tiny globe chocolate
L.L. Bean
Harbor where we had lunch one day
This is where Colin spent most of his time during our week in Maine. I was worried he would feel like he was missing out if we did things with the girls while he was at camp. He was so excited to go to camp every day and was sad when it over. He just loved it.

He's in the middle of the pic in red