We completed week 2 and things are still going well. We added some more in this week and are moving away from review and into new stuff.
I haven't gotten my workboxes organized the way I want, but just separating Colin's work into them seems to be making a difference. He's doing work more independently and without as much complaint.
An exciting thing this week was the arrival of the rest of our school material from Rainbow Resource.
Math
Colin has been working on Basic College Mathematics for review. He did two chapters in Life of Fred. His RightStart Geometry arrived this week so he did one lesson in that.
Molly's book is still doing reviewing. She mostly worked with part-whole circles.
Caleigh started on new lessons this week. She worked a lot on multiplication.
Spell to Write and Read
I've been introducing Molly to 2-3 new phonograms each day and having her review the others.
I've had Colin saying the phonograms, but haven't decided if I want him him to repeat more lists or what so he hasn't been doing anything else.
Writing
Molly is continuing with Handwriting Without Tears.
Caleigh and Colin finished reviewing cursive lowercase letters. I'm introducing cursive uppercase letters to Caleigh now and having Colin review them at the same time.
Colin also worked on the final chapter of Writing Tales that he didn't get to last year.

We jumped to Chapter 9 in Zoology 1. We'll go back to the other chapters (about birds) in the spring. We learned how to identify if something is an insect, what cold-blooded means, and all about the different parts of insects. We did an experiment to show how an insect won't be able to move around very much if it's in cold temperatures. We also did an experiment to show how insects can close their spiracles in water.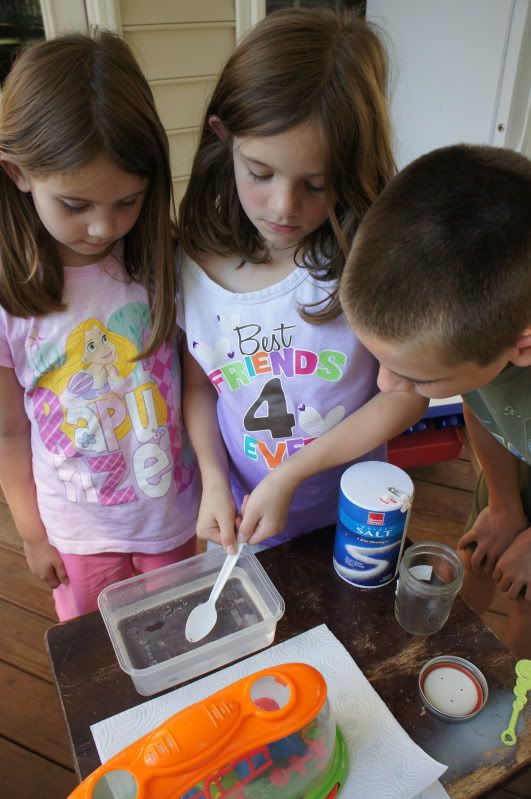 The girls were sure I was torturing this ant by holding it under water and I had to keep reassuring them that it was fine.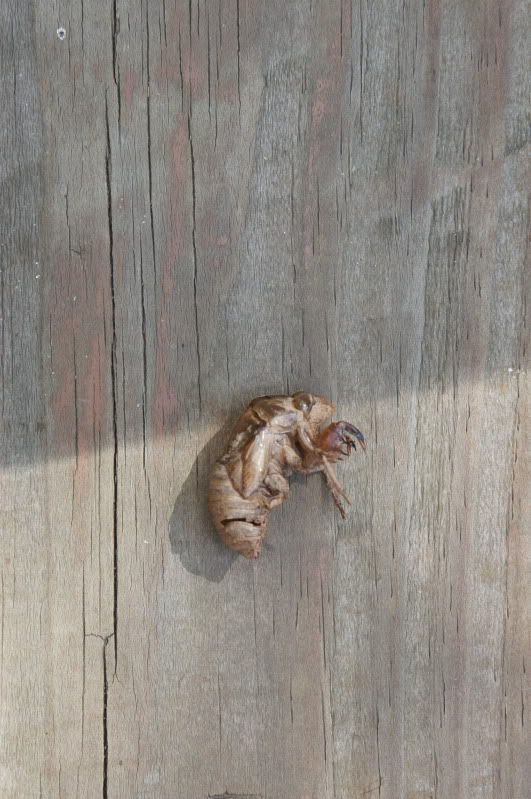 The girls had found this and were very excited when we read about molting and they realized it was an exoskeleton just like we were reading about.
We added history in this week. We did the first chapter in SOTW 3. We learned a bit about what the world is like in 1600. We read about the Spanish coming to South America to take gold. I'm having Colin take the tests that go along with it this year.
We also started reading the series,
A History of US
.
I'm using
this chart
to plan how the SOTW chapters correspond with
A History of US.
I've wanted to do a state study for a while, but have never been able to find time. I'm really going to try to get started on it this year. We may not do it every week, but just getting started will be an improvement. This week's state was Maine. We actually read a few books about Maine and discussed it before we went there last month. This week, we read the rest of our books, filled out our maps and forms, colored the state symbols, and made some lobster shaped cookies. I still need to upload some pictures, but I'll have a post soon about my plans for the state studies and more about our study of Maine.
Tennis lessons
Roller skating
Playdate at park
2 hour hockey practice (Colin)
Lots of outside time while we're having such wonderul weather