Since we were studying the Dutch in history, I thought it would be a good idea to expand on it a little with some ideas from the
unit study
for
Hana in the Time of the Tulips
from Homeschool Share.
We read books about the Netherlands, dikes, windmills, tulips, and Rembrandt.
Windmills from DLTK
Notebook pages
We read about Rembrandt's life and looked at a lot of his paintings. We did an activity from
Discovering Great Artists
about drawing facial expressions.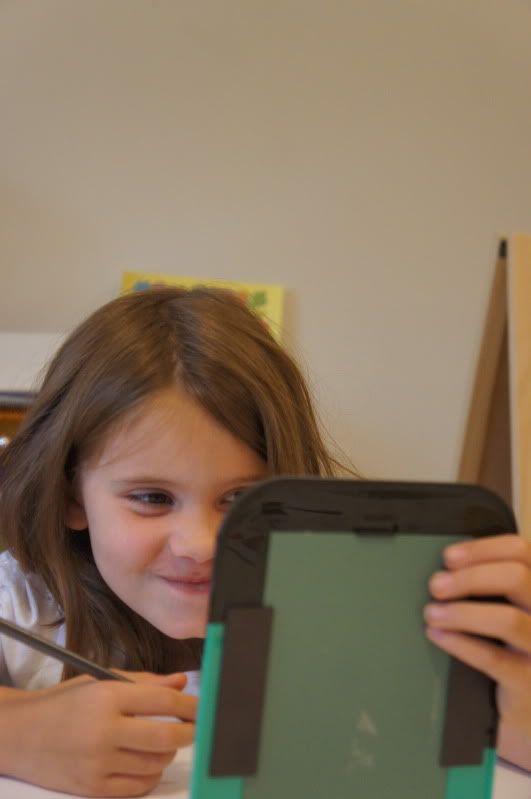 Molly looking at herself in mirror to draw facial expressions.
Caleigh decided to make this on her own. It's a dike with the blue water on the outside. In the middle are some tulips.
They also drew tulips with watercolor crayons.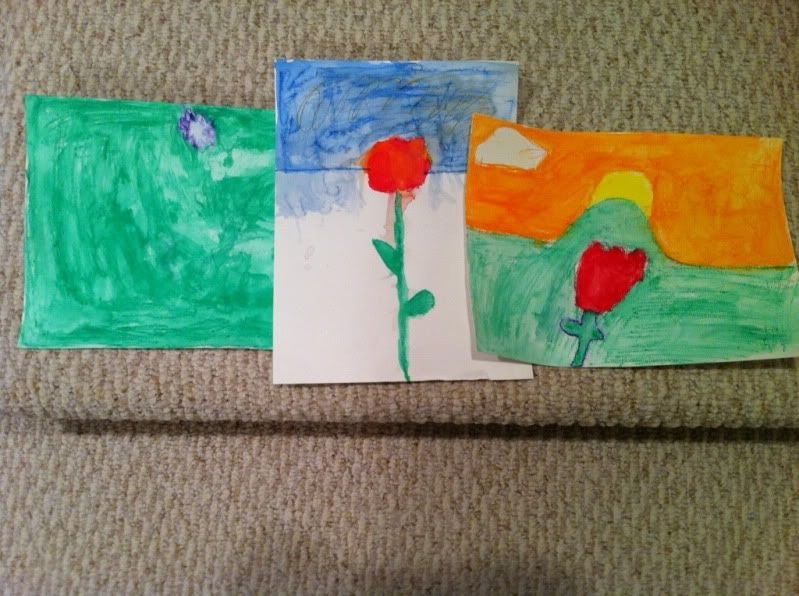 L to R: Molly, Colin, Caleigh