Our second state to study was New Hampshire. We've only driven through it when going to Maine so we didn't know much about it.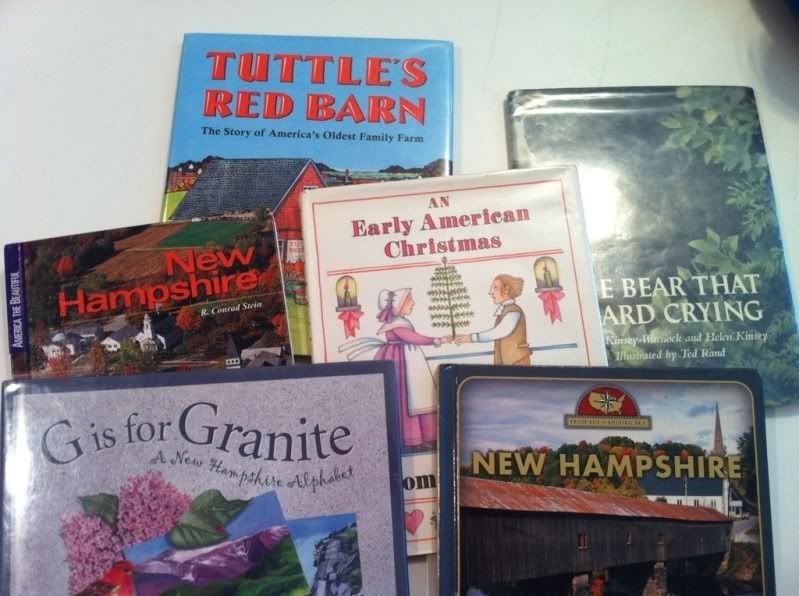 Books we read
Pages for binders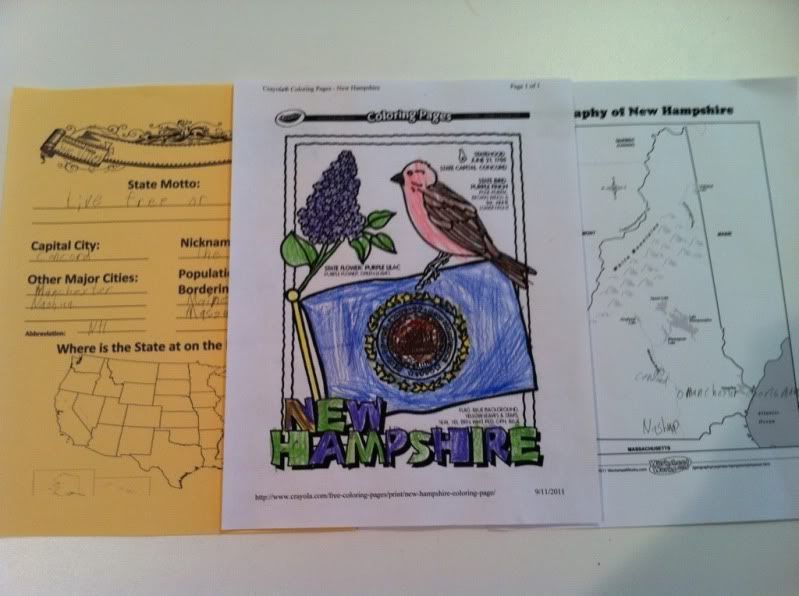 Colin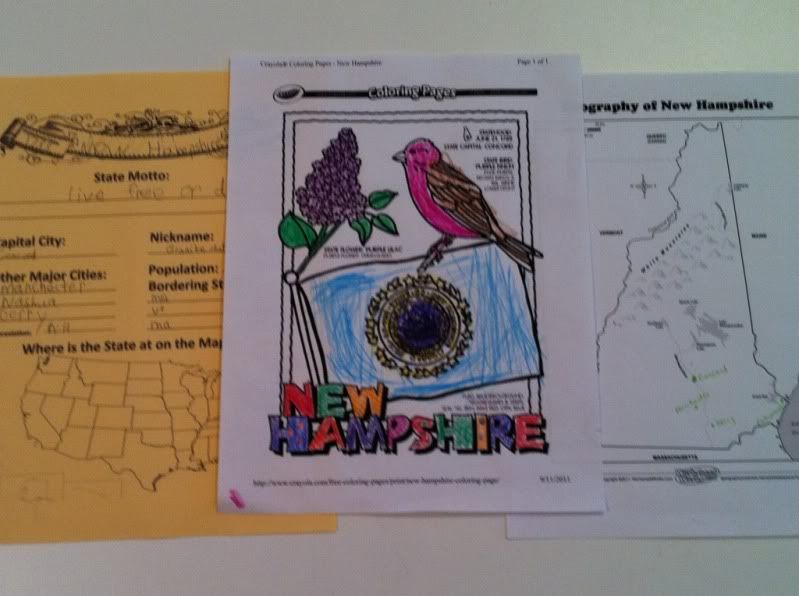 Caleigh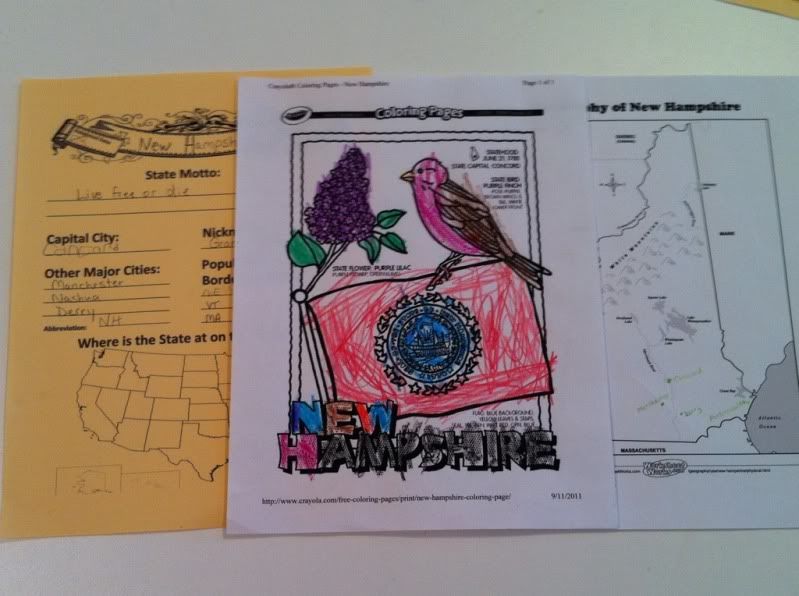 Molly (she decided to change the flag a bit)
Colin made New Hampshire easy apple pie. He really liked it and ate almost the whole thing.
One thing we learned was that the first public library was in NH. We decided to get the girls their own library cards in honor of that. Molly was so excited all day. While the librarian was putting the information in the computer, she kept bouncing around asking how much longer until she got her card. She couldn't wait to scan her own card and check out books on her own. Caleigh didn't seem to think it was as exciting, but she has wanted to check out books on her card each time we've been to the library since.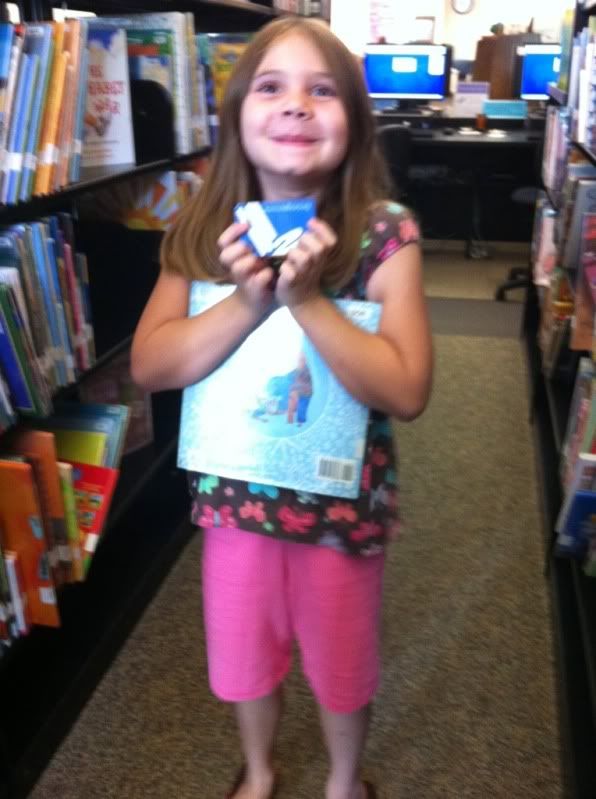 Very excited girl picking out books
See
this post
for more information on resources we're using and the worksheets.