Most of our focus was on the study of ants since we did this to go along with the Zoology 1 section on ants.
We did spend time talking about homonyms, homographs, aunts, and repetition though.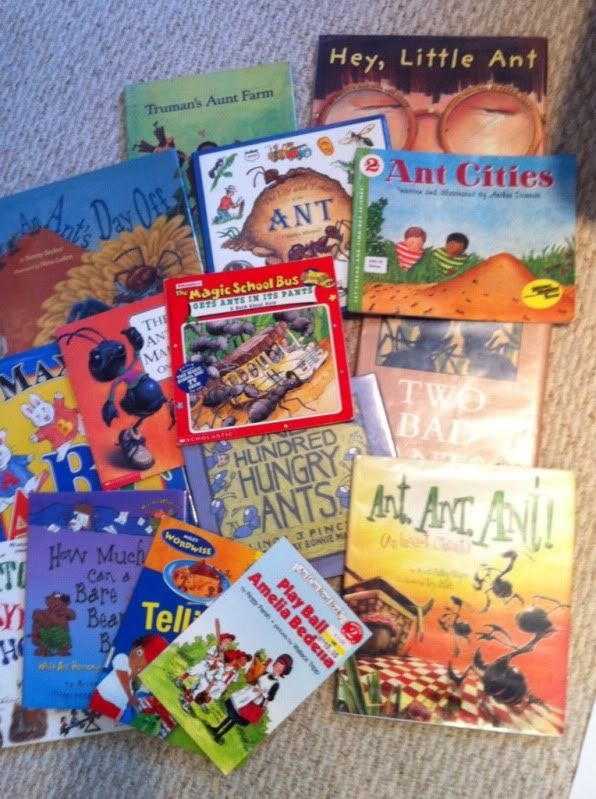 Books we read
We made an anthill cake. The anthill is crushed graham crackers with chocolate sprinkles. There are also chocolate sprinkles inside the cake.
Egg Carton Ants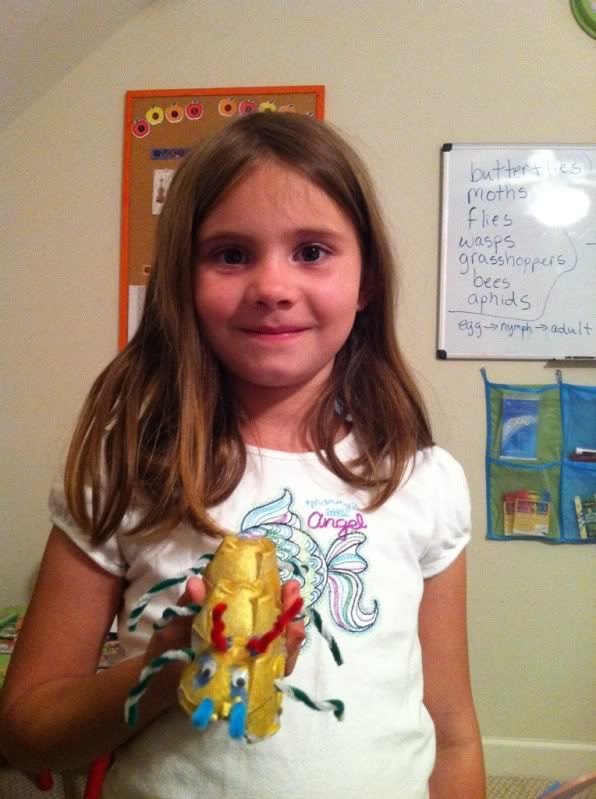 Molly and her gold ant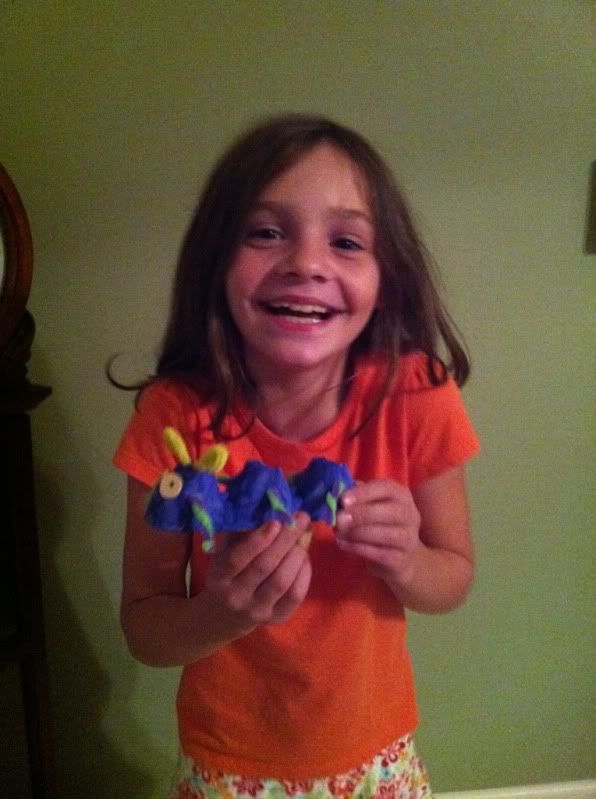 Caleigh with the giggles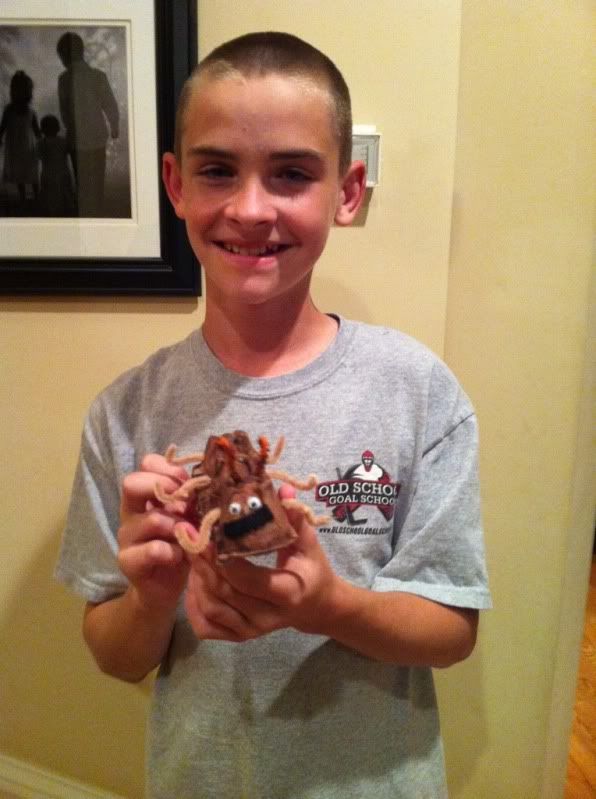 Colin and his moustached ant
Notebook pages (printables from
Homeschool Share
and
Aussie Pumpkin Patch
)
We do have an ant farm I planned to use. When I mailed away for the ants, it came back undeliverable though. I gathered some ants from our yard, but they quickly escaped. I think they were small enough to get through the air holes. I know the kids would love to see ants tunneling so I'm going to try to find some bigger ants.