Books we read:
I attempted to make butterfly pancakes. Butterflies are Vermont's state insect. We had them with maple syrup, of course.
We also had maple floats, which the kids loved.
3/4 cup milk, 1 Tbsp. maple syrup, and a scoop of vanilla ice cream
Sheets for binders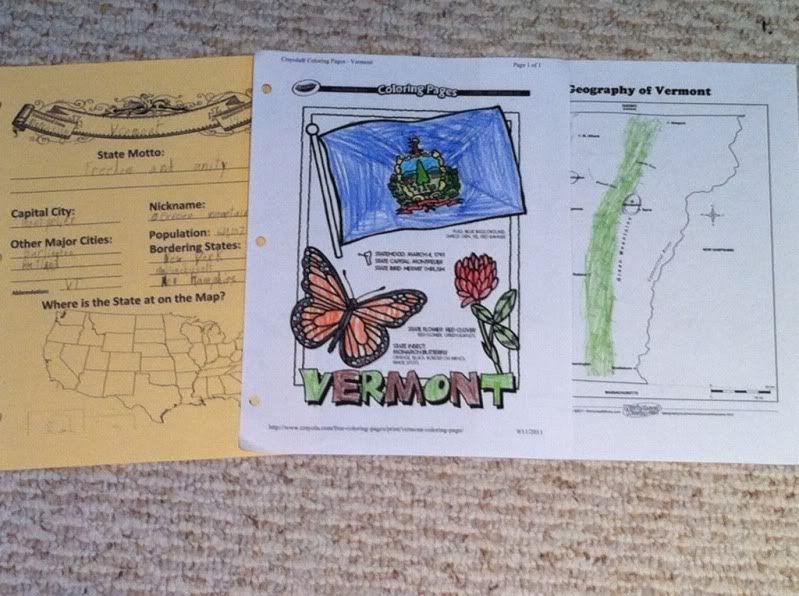 Colin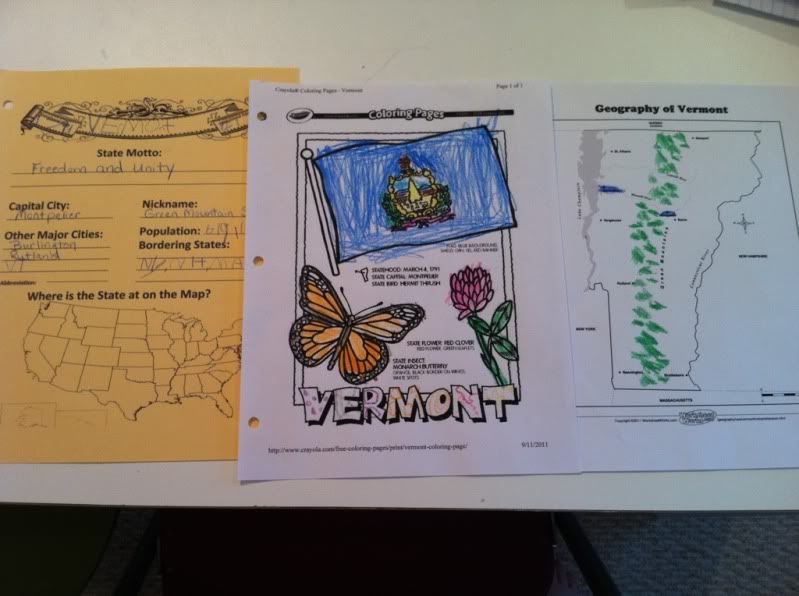 Molly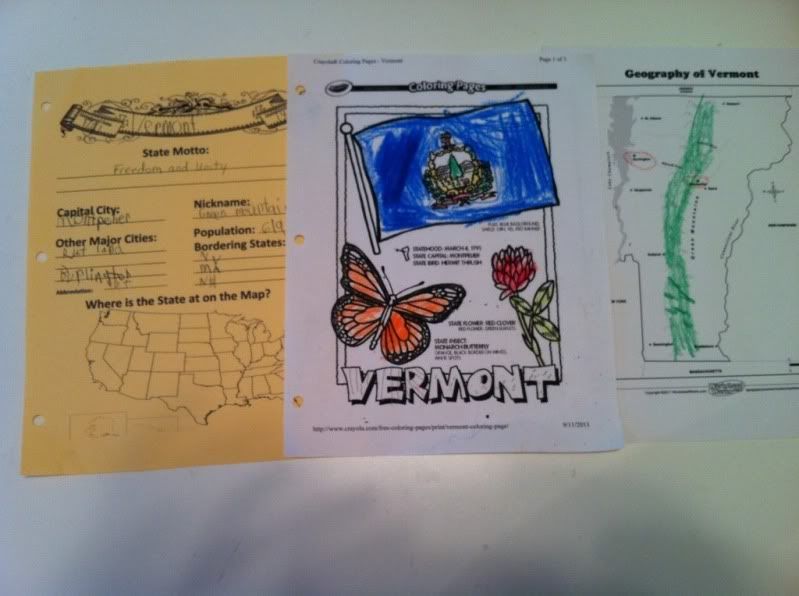 Caleigh
For more information about our state studies, see
this post
.