Kids with the cookies they made.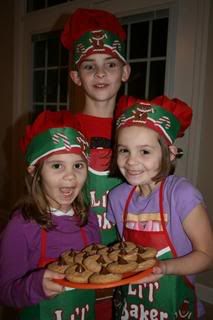 On Christmas Eve, we went to the beach for a little while. It was very windy. We found some great shells though and it helped to distract the kids from asking about opening their presents.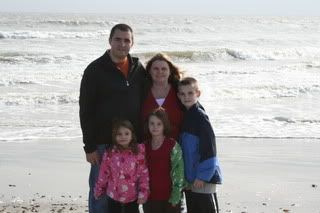 Christmas Eve
On Christmas morning, Colin was in our room at 7:01 am. Chad had told him not to wake anyone before 7. The girls had decided they would rather sleep and said not to wake them. Colin got to go see what Santa brought and talked loud enough to have the girls up not much later. Molly went right to the gifts. It took Caleigh longer to get woken up though.
Christmas Day