I wrote a little last week about
Very Last First Time
by Jan Andrews and Ian Wallace. We filled a bowl with water and put it in the freezer until the top was frozen over. Then we cut a hole in the ice to allow the Lego girl to go in. This helped the kids understand how the girl in the story could go in to collect mussels.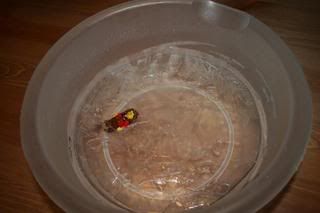 Notebook pages- all of them came from Homeschool Share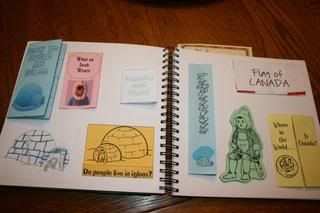 Here they are with some books open: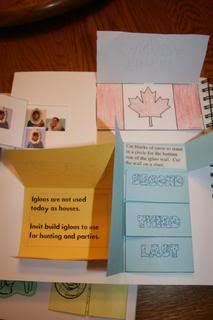 On the left side:
Under the picture of one person, they wrote Inuk for the singular and under the picture of three people, they wrote Inuit for the plural.
Canadian flag
Do people live in igloos?
They had to put the steps for building an igloo in order and glue into the book.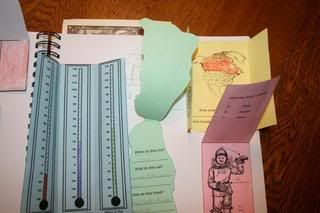 On the right side:
Temperature book comparing our temps to those in this area of Canada.
Map showing where Canada is located.
Type of clothes the Inuit wear.
Book with questions about Inuit people.
They also drew a picture of an igloo using
Draw Write Now
.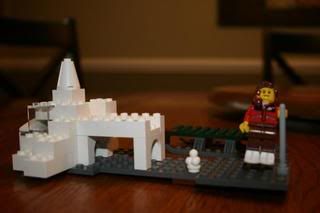 Colin often makes something with Legos to go along with what we're studying. This time he decided to make an igloo and a sled. I liked that he included a clear Lego piece for a window. In the book we read about building an igloo, they used a large piece of ice from the ocean for the windowpane.